Fire rips through Bronx building, injuring at least 16, including children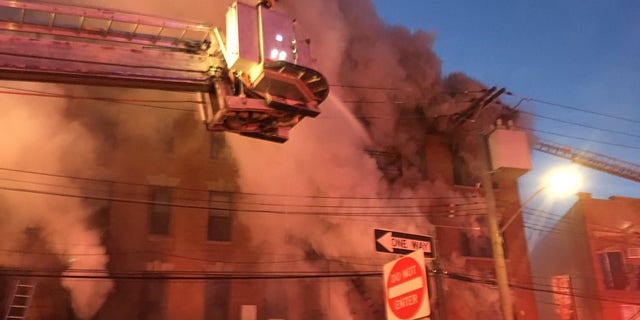 At least 16 people -- including nine children -- were injured when flames ripped through a four-story New York City building Tuesday, sending more than 200 firefighters racing to the scene to battle the blaze in the frigid morning.
The fire broke out in a furniture store on the first floor of a building in the Van Nest section of the Bronx just after 5 a.m., FDNY Commissioner Daniel Nigro said in a news conference.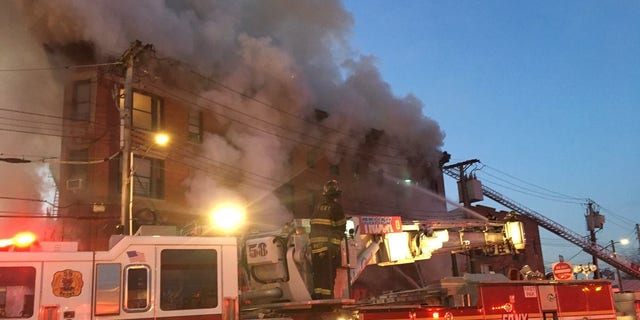 "None of [the wounded] suffered serious or life-threatening injuries...they will all be okay," Nigro said.
Photos and video showed thick black smoke billowing from the building as firefighters doused water on the roof with outside temperatures hovering in the teens.
"I woke up my husband, my kids and said listen there's a fire in the building," a woman who lived at the address told ABC7NY. "By the time we opened the door in the hallway, there was black smoke."
CHILD PLAYING WITH STOVE BLAMED FOR MASSIVE BRONX FIRE THAT KILLED 12, OFFICIALS SAY
She told the news station she was getting ready for work when she smelled smoke. She escaped with her two children and dog.
The flames quickly spread through the building. More than 200 firefighters were still putting out the flames at 7 a.m., FDNY said.
There are no reports of anyone missing at this moment. Nigro said authorities would enter the building to determine the cause of the fire once it's deemed safe.
The massive fire comes less than a week after another fire, caused by a child playing with a stove, killed at least 12 people, including several children. Nigro called that blaze "historic in its magnitude."