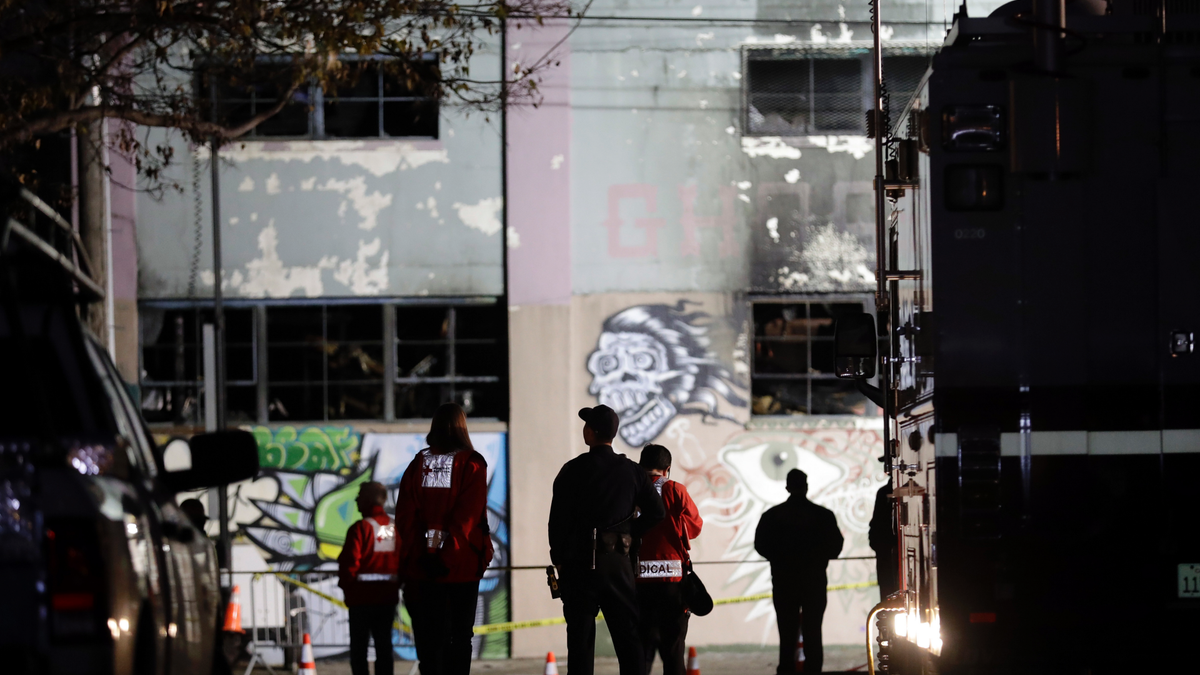 OAKLAND, Calif. – A fire department captain says one of the men charged in a warehouse fire in California that killed 36 people told him no one lived in the building.
KPIX-TV reports that Oakland Fire Capt. George Freelen testified he believed Derick Almena during a September 2014 visit.
Freelen spoke at a court hearing on Tuesday to determine whether Almena and a second man, Max Harris, will face trial on involuntary manslaughter charges in the Dec. 2, 2016 fire at the Oakland warehouse.
The warehouse had been illegally converted into living space.
Prosecutors say the men deceived the building's owner, police and fire officials about people living there. The two have pleaded not guilty.
Freelen said he reported his concerns about potential fire danger at the warehouse to fire inspectors.