Fiery hit-and-run crash causes $800G in damage, police say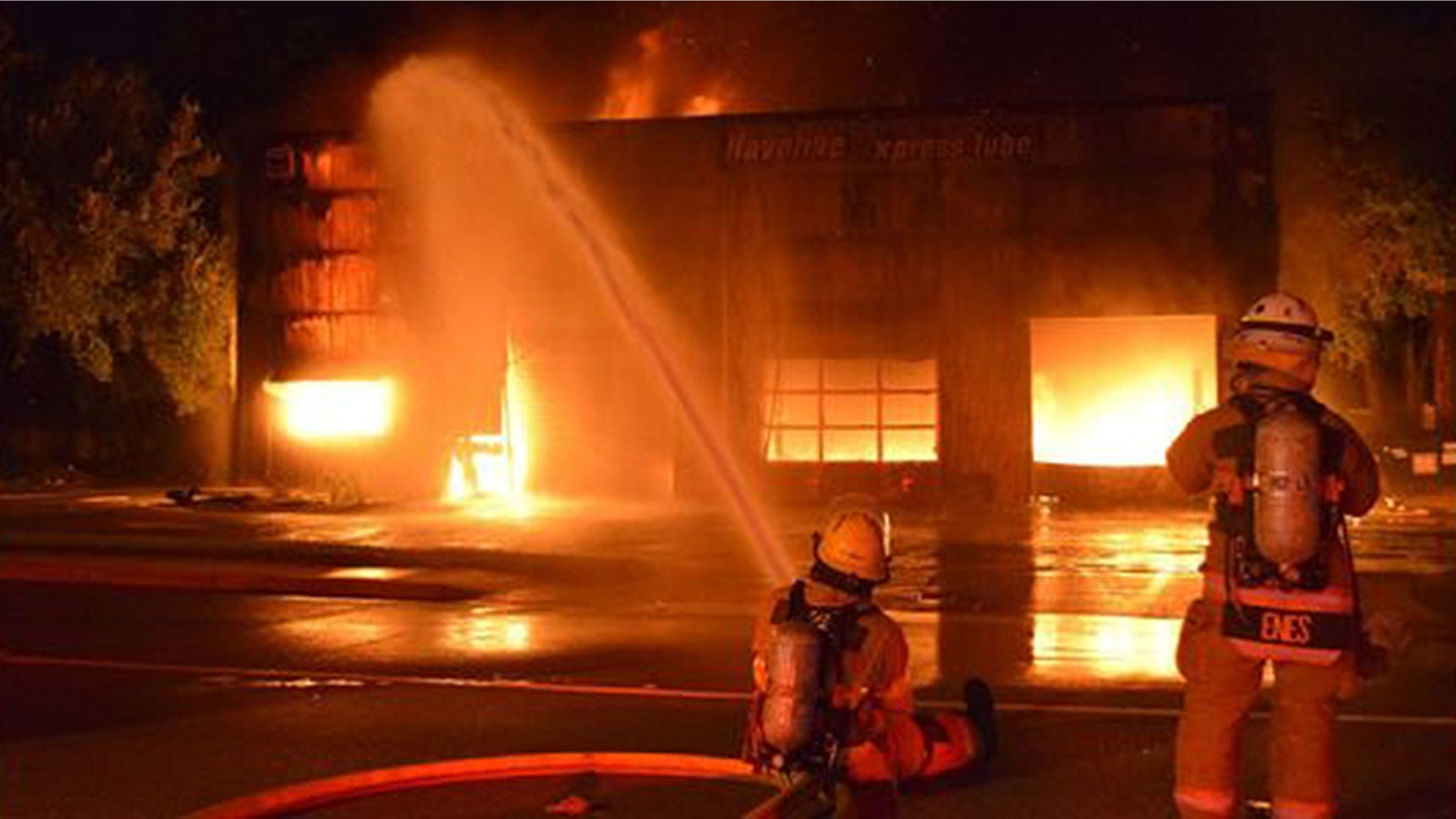 An intense structure fire ignited by a weekend hit-and-run crash in Tampa caused hundreds of thousand dollars in damage, officials said.
Tampa firefighters responded to multiple early morning calls of a structure fire at a building which housed a Havoline Express Lube on Saturday. Upon arrival, firefighters found the building almost fully-engulfed with flames.
The Tampa Bay Reporter said firefighters were unable to enter the building and, only after nearly 2 hours fighting the flames, were they able to get the fire under control.
Once they could get inside the building, they determined there were no occupants.
Fire investigators determined the blaze was caused when a vehicle crashed into the structure and ignited the combustible and flammable fluids inside, FOX 13 reported.
The fire caused more than $800,000 in damages, officials said.
Officials said the vehicle's driver and any possible passengers fled the scene. Due to the extensive damage to the vehicle, investigators were unable to determine its make or model.
The Tampa Fire Marshall's Office is asking anyone with information regarding the incident to call (813) 274-7000.