Feds seek to set aside conviction in genocide casewe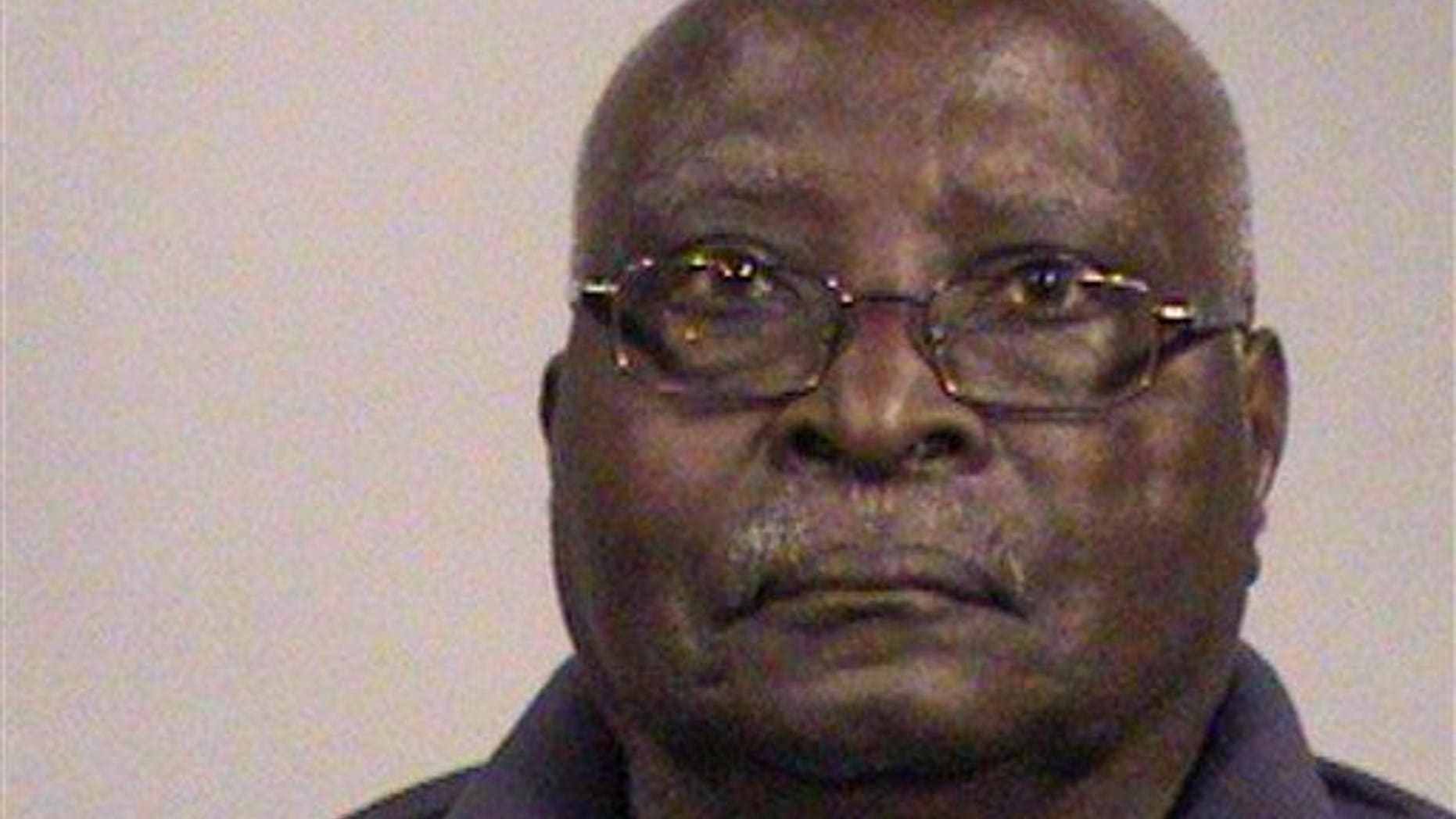 WICHITA, Kan. – Federal prosecutors asked a judge Thursday to dismiss all charges against a Kansas man convicted of lying to U.S. immigration officials about his whereabouts during the 1994 Rwandan mass killings, ending a case that was the first in the nation to require proof of genocide.
Prosecutors asked U.S. District Judge Monti Belot to set aside Lazare Kobagaya's visa fraud conviction and dismiss a charge of lying during his citizenship application. Jurors earlier this year found that Kobagaya, 84, of Topeka lied on immigration forms about where he was at the time of the genocide, but said the government did not prove he took part in the atrocities. They hung on the second count related to lying on his citizenship application.
In their motion, prosecutors said that they have identified a potential issue with the jury instructions and witness information that likely would warrant a new trial even on the single count for which Kobagaya was convicted.
"Based on the totality of circumstances in this case, including the substantial resources required to continue to litigate this matter and the jury's verdict in the first trial, the Government has determined it would not seek to retry this case," prosecutors wrote.
In a filing last week, the government first revealed to the court that it inadvertently failed to disclose earlier to the defense information from a consular officer in Kenya who was listed on Kobagaya's immigration application. The consular officer had told prosecutors that even if she had known Kobagaya was in Rwanda in 1994, it would not have caused her to inquire further into his application because Kobagaya was a Burundian national.
A key argument in the defense case was that the alleged falsehood about Kobagaya's whereabouts during the genocide was not a "material fact" that would have caused further investigation by immigration authorities that could have possibly kept him out of the United States.
"Our position was that witness was critical and a key exculpatory witness ... it was a key witness who demonstrated Lazare's innocence," defense attorney Kurt Kerns said in a phone interview.
Three jurors told The Associated Press after the verdict that they unanimously rejected allegation Kobagaya participated in the genocide, focusing only on the paperwork issues. They said they deadlocked 10-2 to convict on the count related to his immigration paperwork. Jurors said the judge informed them after the verdict that the case had cost more than a million dollars to prosecute.
Juror Richard Shain told AP at the time that jurors generally felt there was a lot of money wasted in prosecuting Kobagaya.
Government and defense attorneys have traveled to Rwanda with their investigators, translators and a court reporter to take depositions. Taxpayers also have picked up the tab for all defense costs for Kobagaya, who has two court-appointed attorneys. At least 45 foreign witnesses were brought to the U.S., although not all testified. Each foreign witness was paid $96 a day over more than six weeks they remained in the country.
"Assuming the Court grants the government's motion, it will bring to a close a very costly prosecution," defense attorneys said in a statement. "As for Mr. Kobagaya and his family, this was a long walk to freedom once again. We are just honored to have made that walk with them."
Kobagaya's two court-appointed attorneys, Kerns and Olathe attorney Melanie Morgan, spent two years investigating the allegations after the government filed an indictment in January 2009. Their investigation took them to Rwanda, Burundi, Congo, South Africa, Malawi, Zambia, Zimbabwe, Mozambique, Tanzania, Finland and Belgium.
"This was by far the most difficult factual investigation I've ever undertaken," Kerns said in a news release. "Everywhere I went, witnesses kept telling me that Lazare didn't do this. The challenge was getting those witnesses to the United States to testify."
The government's motion not only seeks to set aside the verdict on the sole count on which he was convicted, but also to dismiss the entire indictment with prejudice — meaning the prosecutors could not again indict him on it. The defense waived any right to make a claim for attorney fees or expenses, although Kobagaya had court-appointed attorneys throughout most of the case.