Feds break up major Florida-based prescription drug theft ring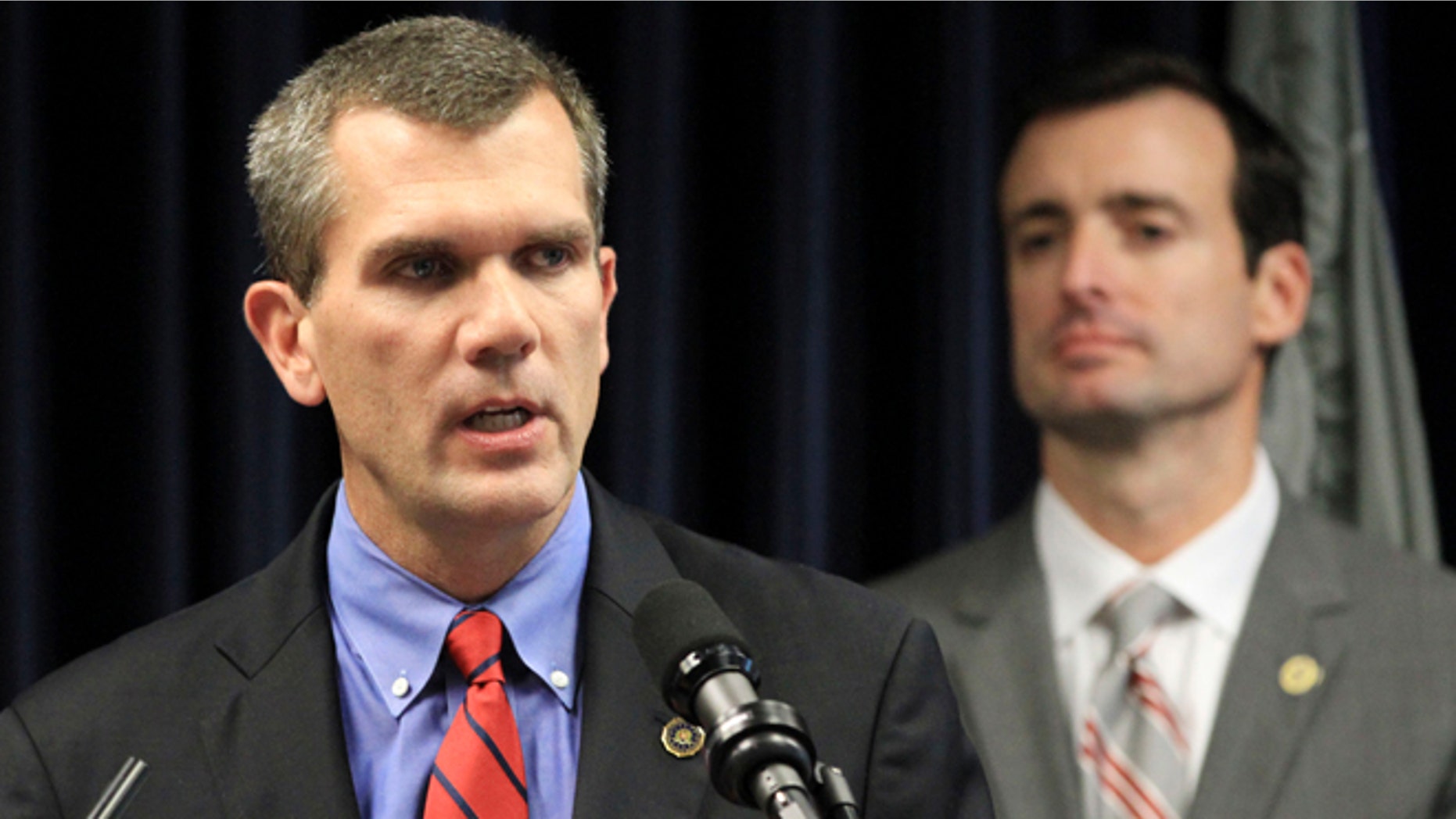 MIAMI – A Florida-based crime ring that stole at least $80 million worth of prescription drugs, including one of the nation's biggest heists in Connecticut in 2010, has been broken up following a three-year undercover FBI probe, federal authorities said Thursday.
Eleven people were charged in an 18-count indictment returned in Miami, with others charged in locations where thefts occurred including Connecticut and New Jersey, U.S. Attorney Wifredo Ferrer said. The thieves hit warehouses and stole tractor-trailers around the country, often from highway rest stops, and brought the drugs to South Florida in an attempt to sell them.
The medications included antidepressants, anti-psychotics and treatments for cancer, acne, epilepsy, arthritis, autoimmune disorders and other ailments, authorities said. Undercover FBI agents were able to buy all the stolen drugs to prevent them from entering the marketplace, said John Gillies, chief of the Miami FBI office.
"This investigation represents the largest takedown in U.S. history involving cargo theft," Gillies said. "There were a lot of missing pieces to this case. We had no idea of the scope."
Besides the drugs, Gillies said the ring stole more than $20 million in other goods, including thousands of bottles of Johnnie Walker Scotch whisky, thousands of cases of cigarettes from an Illinois warehouse, 64,000 cell phones and 200 inflatable boats.
[pullquote]
One man charged in the Miami indictment, 37-year-old Amaury Villa, was also charged with his brother, Amed Villa, 46, in the March 2010 theft of more than $75 million in drugs from an Eli Lilly & Co. warehouse in Enfield, Conn. Thieves cut a hole in the roof of the warehouse, used ropes to lower themselves to the floor and disabled alarms before using a forklift to load pallets of drugs into a getaway vehicle.
"As far as we know, this brazen crime was the biggest theft in Connecticut history and in the history of the pharmaceutical industry countrywide," Connecticut U.S. Attorney David Fein said.
Amaury Villa and two others charged in the Miami case are accused of attempting to sell the drugs stolen from Eli Lilly. Authorities say Villa had more than 4,600 boxes of the cancer drug Gemzar from the Lilly heist in his possession when arrested.
Court records did not list attorneys for the Villa brothers Thursday in Florida or Connecticut.
Other cases linked to the Miami-based ring included thefts of tractor-trailers filled with drugs from truck stops in Pennsylvania, Ohio and Tennessee and medicine used to treat diabetes and epilepsy from a GlaxoSmithKline warehouse in Virginia.
Although the drugs in this case were intercepted by undercover FBI agents, Ferrer said there's a real danger to consumers from such thefts if the medicines aren't properly stored or are tampered with before re-entering the marketplace. In such cases, he said, the thieves create legitimate-sounding businesses and pose as honest distributors.
"These thefts put unwitting consumers at risk," he said. "This can be life-threatening."
The suspects, some of whom made initial court appearances Thursday, face a variety of charges including illegal distribution of controlled substances, which carries a five-year maximum prison sentence, and sale or possession of stolen goods, which has a 10-year potential prison term.
The men arrested in Florida were in custody Thursday pending bail hearings.