The federal agency tasked with placing illegal immigrant children with sponsors nationwide acknowledged Tuesday it lost track of hundreds of kids -- for the second time in a year.
The Department of Health and Human Services told Senate staffers the agency couldn't determine the whereabouts of 1,488 children, according to a tally based on follow-up calls made between April 1 and June 30.
The number represents about 13 percent of the more than 11,200 illegal immigrant children who were placed with sponsors during that time period. Of the nearly 1,500 children who are unaccounted for, 25 children were reported to have run away from their sponsors.
A spokeswoman from HHS said the children were not "lost," and in many cases the children's sponsors may have simply not answered when the agency called or responded to a message.
"Their sponsors, who are usually parents or family members, and in all cases have been vetted for criminality and ability to provide for them, simply did not respond or could not be reached when this voluntary call was made," Caitlin Oakley said in a statement to the Associated Press.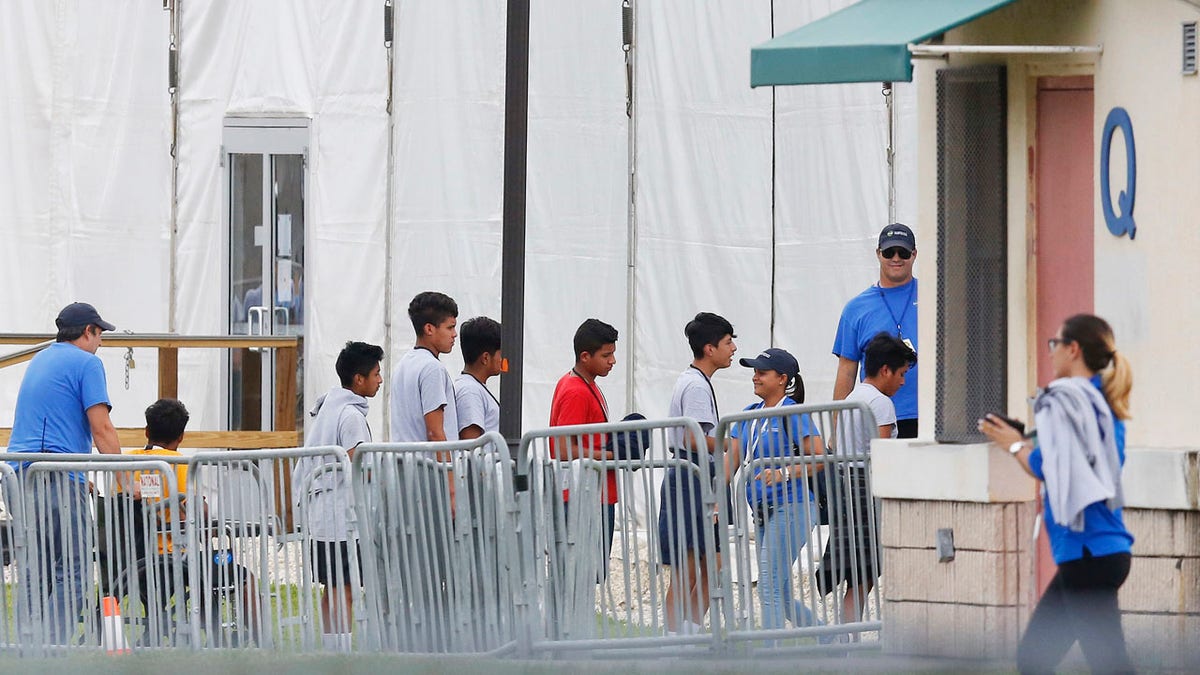 BORDER PATROL IN TEXAS NABS MORE THAN 130 ILLEGALS IN JUST OVER 24 HOURS
But the chance exists some of the children may have fallen into the hands of human traffickers, a possibility which has spurred lawmakers to introduce legislation to make the agency take greater responsibility for the care of illegal immigrant children, even when they are no longer in its custody.
The new bipartisan legislation, the Responsibility for Unaccompanied Minors Act, would require the HHS to run background checks before placing children with sponsors, make sure sponsors live up to their agreement to care for the children and ensure they appear at their immigration court proceedings.
"This bill will ensure that we keep track of unaccompanied minors in our country, which will both help protect them from trafficking and abuse as well as help ensure they appear for their immigration court proceedings," said Sen. Rob Portman, R-Ohio, the lead sponsor of the bill. "These efforts are critical for safeguarding these children and upholding our immigration system."
TEXAS WON'T USE TAXPAYER FUNDS TO EDUCATE ILLEGAL IMMIGRANTS HELD AT THE BORDER
Portman began investigating after a case in his home state of Ohio in which eight Guatemalan teens were placed with human traffickers and forced to work on egg farms under threat of death. Six people have been convicted and sentenced to federal prison for their participation in the trafficking scheme that began in 2013.
"Congress should work to stop illegal border crossings by all individuals, but until that can be accomplished, the Department of Health and Human Services has an obligation to ensure the safety of unaccompanied minors even after they are placed with a sponsor," co-sponsor Sen. James Lankford, R-Okla., said in a statement.
Earlier this year, the agency disclosed at an April Senate hearing it had lost track of 1,475 children late last year.
The Associated Press contributed to this report.