FBI may be close to solving $580 million art mystery; suspected mobster's home searched
Could a reputed Philadelphia mobster hold the key to solving a decades-old $580 million art mystery?
Federal officials on Monday searched the Manchester, Conn., home of Robert Gentile, believed by authorities to be a key piece of the investigation into the biggest unsolved art heist in the United States.
Police have made no arrests since 13 works of art, including paintings by Rembrandt and Edouard Manet, were stolen from Boston's Isabella Stewart Gardner Museum 26 years ago. The museum has offered a $5 million reward for the return of the artwork.
Gentile has denied involvement in the thefts and his attorney has disputed any alleged mob connections.
But this is not the first time officials have targeted Gentile's home during the investigation. Investigators previously examined the 79-year-old's property with ground penetrating radar.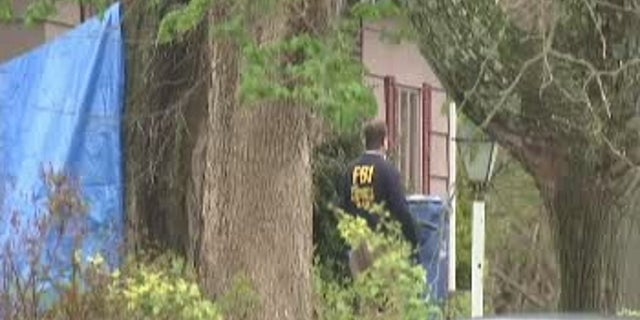 The FBI wouldn't comment on Monday's search, but reporters for The Hartford Courant spotted at least a dozen agents, 15 cars, two search dogs and three trucks with heavy equipment engaged in some activity near the west side of the house. Officials tore a vent pipe off the house and pulled down part of the siding. They also dug into the ground near the base of the chimney. Neighbors said an underground oil tank was in the area the agents were digging.
"The FBI is conducting court-authorized activity… in connection with an ongoing federal investigation," FBI spokeswoman Kristen Setera said. "We will have no further comment at this time."
Officials claim Gentile has previously claimed to at least know the locations of several paintings during separate conversations with an undercover FBI agent and with fellow prisoners at a Rhode Island jail. Gentile allegedly offered to negotiate the sale of two of the paintings for $500,000 each during a chat with the undercover agent.
During a previous search of his house, authorities discovered a handwritten list of the paintings and their estimated worth. They also recovered a newspaper article about the heist. A mob associate's wife has implicated Gentile, too, and Gentile submitted to and reportedly failed a polygraph test about the stolen art.
Gentile is currently charged with selling a loaded gun to a cooperating government witness at his Connecticut home. He's pleaded not guilty and is detained without bail. He was sentenced to more than two years in prison in 2013 for illegally selling prescription drugs and possessing guns, silencers and ammunition.
The missing masterpieces include Rembrandt's only seascape, "The Storm on the Sea of Galilee," and Vermeer's "The Concert," which is valued at more than $200 million on its own. The theft on March 18, 1990 – hours after Boston celebrated St. Patrick's Day – was executed by two men dressed as police officers. They entered the museum through a side door, telling inexperienced security guards they were there to look into a disturbance, according to investigators.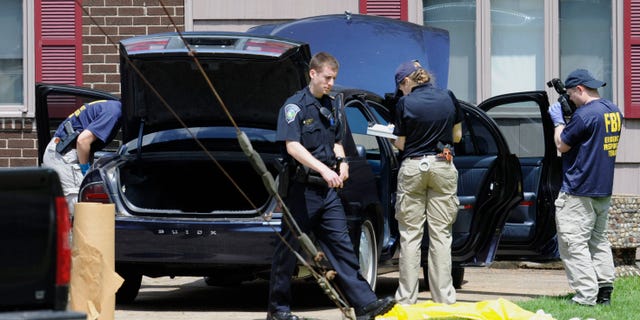 The men walked out less than 90 minutes later with museum surveillance tapes and a fortune in fine art.
"How they went about removing the paintings – slicing them from their frames – that's indicative of a rank amateur when it comes to art theft," Special Agent Geoff Kelly previously told FoxNews.com. "Anyone who knows anything about art, when you're taking an old Dutch master, slicing out of the frame will damage the painting.
"My opinion is these guys would have been just as comfortable stealing a car or stealing televisions from people's homes."
Investigators have said the security guards who let in the robbers were likely in
The Associated Press contributed to this report.