FBI arrests Austin man said to be planning 'mass shooting'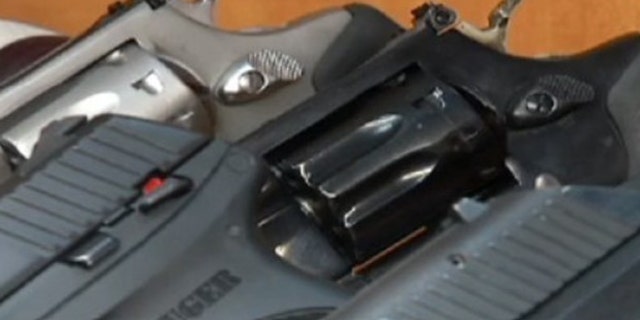 NEWYou can now listen to Fox News articles!
According to a criminal complaint document, an FBI agent with the Joint Terrorism Task Force received information that 50-year-old Austin man Steven Boehle, identified as "Duke," was planning a mass shooting.
A confidential source told the FBI Boehle exhibits "sovereign citizen extremism ideology" and that he'd recently tried to buy a gun but was denied.
The FBI figured out that's happened to Boehle several times over the years. But the National Instant Criminal Background Check System or NICS has prevented him from successfully buying and keeping one -- in one instance in 2002, he bought a pistol but had to return it when the background check came through.
Most recently, Boehle tried to buy a gun at Central Texas Gunworks, owned by second amendment advocate Michael Cargill.
"We will type their name and all of that information in and it gets transmitted to the FBI and then it comes back either proceed, delay or deny. And in his case he was delayed and then denied," Cargill said.
The FBI says when Boehle filled out paperwork at Cargill's shop he answered "no" to the question "Have you ever been convicted in any court of a misdemeanor crime of domestic violence?"
"Absolutely, if you've been convicted of domestic violence then you cannot purchase a firearm from an FFL dealer," Cargill said.
Boehle was convicted of domestic violence in Connecticut in 1993.
"The system actually worked. We have a lot of things that are in place...one, the NICS system. The gun store employees are supposed to take a look at the person, talk to the person and if they're feeling something that's not right then they're supposed to say something and make sure that we don't proceed with that transaction," Cargill said.