Family demands justice after dog found decapitated near Ohio road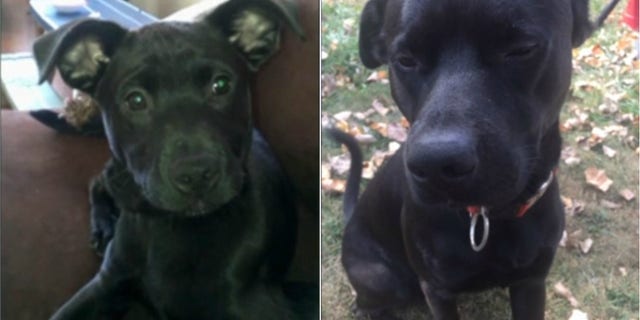 An Ohio family is demanding answers after their beloved puppy was reportedly found decapitated along nearby railroad tracks.
Vermilion police are investigating the disturbing death of Harley, a 2-year-old Labrador Retriever mix, FOX8 Cleveland reported.
Harley's family said they're devastated by the shocking death.
"There's no fur, there's no blood, it looked weird," the dog's owner, Jeremy Stefan, said. "I couldn't put my finger on it, but definitely didn't look like a train barreled by and hit him."
Harley's 40-pound body was found fully intact, but his decapitated head was left lying beside it, along with his dog collar.
"There was no damage to the collar," Stefan said. "There's nothing smashed, nothing scraped, no blood on there -- nothing."
Harley reportedly disappeared while the family was out of town celebrating the birthday of one of their children. A family friend who was entrusted to look after the dog reportedly let him out of the house accidentally.
"There's no fur, there's no blood, it looked weird," Jeremy Stefan, Harley's owner.
Stefan said Harley's death leaves more questions than answers.
"My dog was a scaredy-cat," he said. "My dog would be gone, let alone lay his head on the tracks, that's making a lot of sound and vibrating, not gonna happen. He's not gonna just lay there.
Stefan added: "He was a great dog and didn't deserve this."
The Vermilion Police Department said it wants to determine whether the dog's death was the result of a train strike or if "criminal action occurred."
Harley's remains have been ordered examined by a local veterinarian. The report will be sent to the dog warden for further review.