Fake Navy Seal: Wisconsin man sentenced to four years in prison for falsifying military records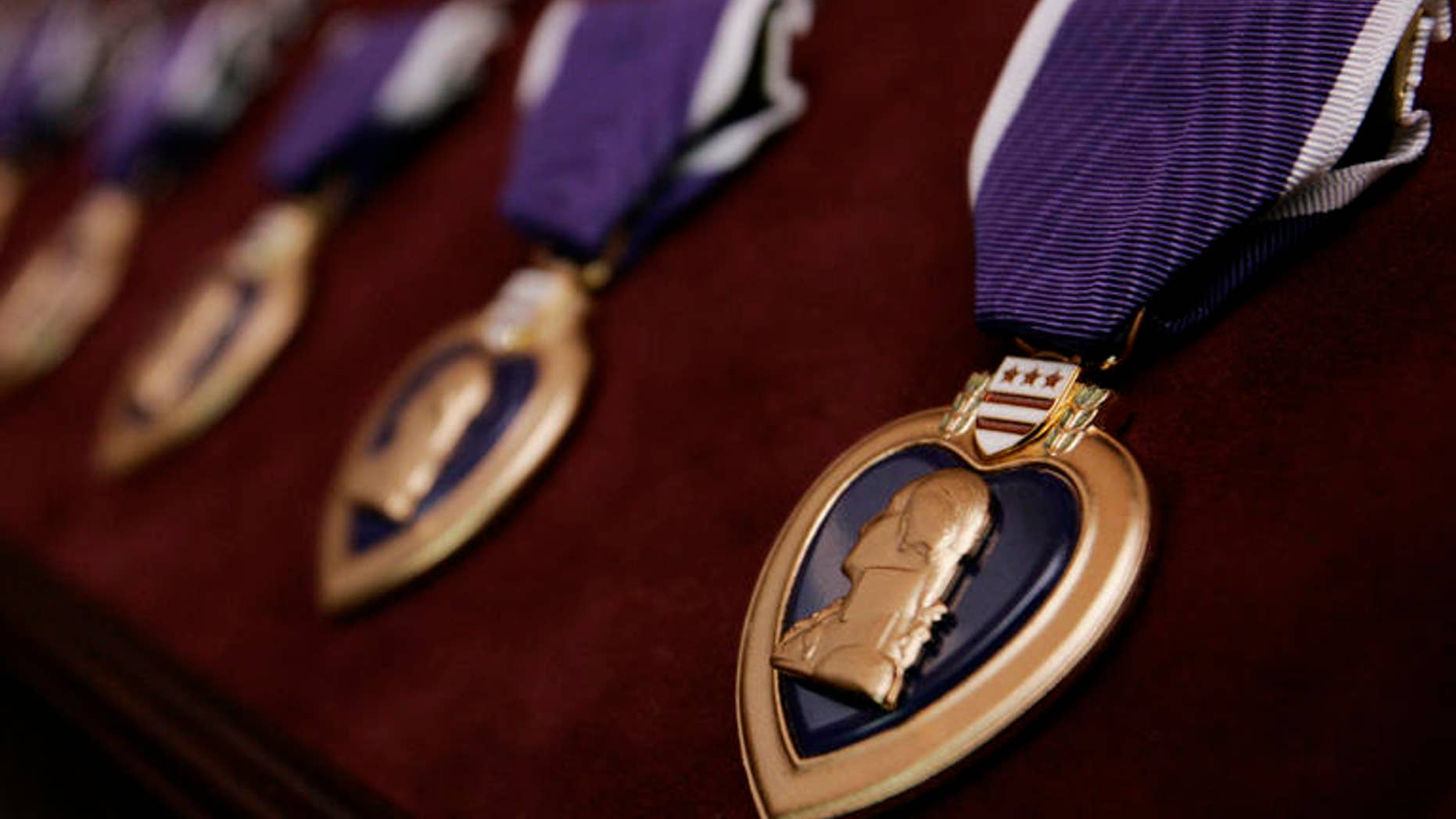 A Wisconsin man who lied about being a Navy Seal – and even produced fake documents to appear legitimate – was sentenced to four years in prison for his deception.
Kenneth E. Jozwiak, 68, claimed he was a highly decorated Vietnam War veteran who was a four-time recipient of the Purple Heart and a Navy Seal, authorities said. His lies crossed the line to criminal when he falsified service records to receive pension benefits from the U.S. Department of Veterans Affairs, according to the Department of Justice.
FORMER MARINE FACES 21 YEARS FOR STEALING COMBAT VETERAN'S STORY OF VALOR
"This defendant's lies about his service are an affront to those who saw combat and those wounded fighting on behalf of our nation," said David A. Sierleja, acting U.S. Attorney for the Northern District of Ohio.
Jozwiak was sentenced late last week after pleading guilty to unlawfully exhibiting a military discharge certificate and theft of government money, among other federal charges.
According to the DOJ, Jozwiak received $2,289 from the Department of Veterans Affairs, from August to December 2014, after lying about his military service. Once he was caught, authorities say, he lied to federal agents about his military service.
"Falsifying service records to defraud taxpayers and plagiarize other veterans valorous service will not be tolerated," said Gavin McClaren, resident agent in charge of the Department of Veterans Affairs Office of Inspector General's Cleveland office.
COUPLE BUYS PURPLE HEART AT GOODWILL FOR $4.99, SENDS TO HERO'S FAMILY
Jozwiak, who served in the military from 1967 to 1968 and was never stationed overseas, was described as a serial grifter with a lengthy rap sheet. According to the San Diego Union-Tribune, he had been arrested 120 times in multiple states dating back to 1975. He was convicted for theft "literally dozens and dozens" of times, Assistant U.S. Attorney David Toepfer told the Union-Tribune.
"He was particularly public in how he did it," Toepfer said. "He went as far as accompanying a child to an elementary school and representing himself as a Navy SEAL there and as having received all of these awards."