Facebook Image of Girl Bound With Duct Tape Leads to Joint Investigation in Chicago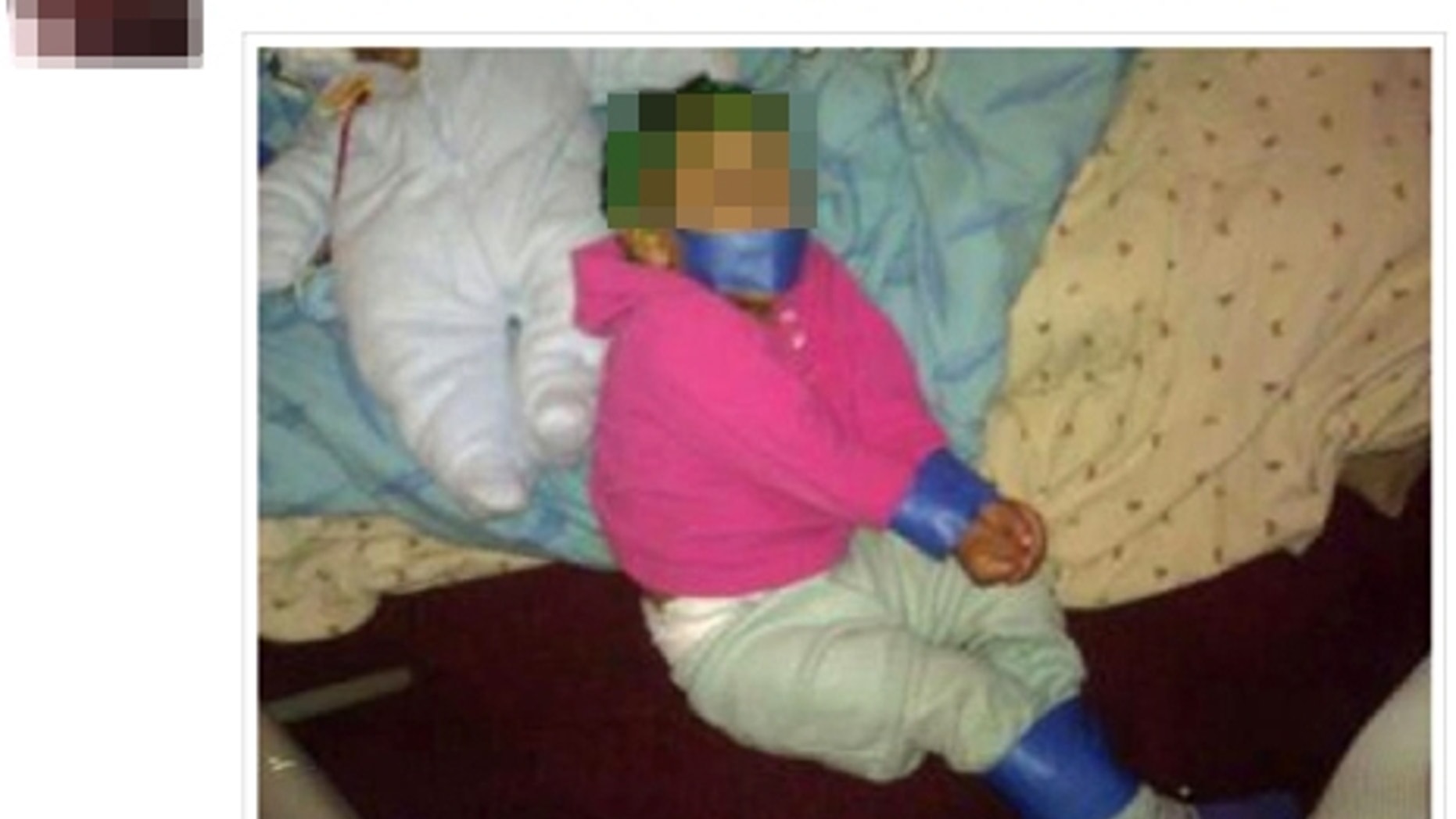 A disturbing image purportedly showing a young girl bound with duct tape on her mouth, wrists and ankles has touched off a joint police and child protective services investigation in Chicago, FoxNews.com has learned.

The image, which was circulated on the Web, appears to be posted on a Facebook profile page bearing the name Andre Dmcg Curry and describes him as a 21-year-old married Chicago man.

A caption accompanying the image reads: "This is wut [sic] happens wen [sic] my baby hits me back. ; )"

When FoxNews.com, however, accessed a Facebook proflle on Tuesday apparently belonging to Curry, the image was not visible. Several attempts by FoxNews.com to contact Curry and other members of his family for comment were unsuccessful.

Officer Mike Sullivan, a spokesman for the Chicago Police Department, confirmed to FoxNews.com that the image has led to an "ongoing investigation."

Detectives have questioned Curry, who has not been placed under arrest as of midday Tuesday, Sullivan said, declining further comment.

Jimmie Whitelow, a spokesman for the Illinois Department of Children and Family Services, said his agency also is investigating the image. Whitelow said DCFS officials have had no prior contact with the family.

Curry's purported Facebook profile contains several messages from Saturday referencing the image.

"Nasty dirty child abuser," one posting read. "To do this to your daughter, your flesh and blood is unbelievable."

Another posting read: "This is what happens when children have children. I won't leave a negative comment because hate breeds more hate. This boy needs prayer, education, parenting classes, and therapy."