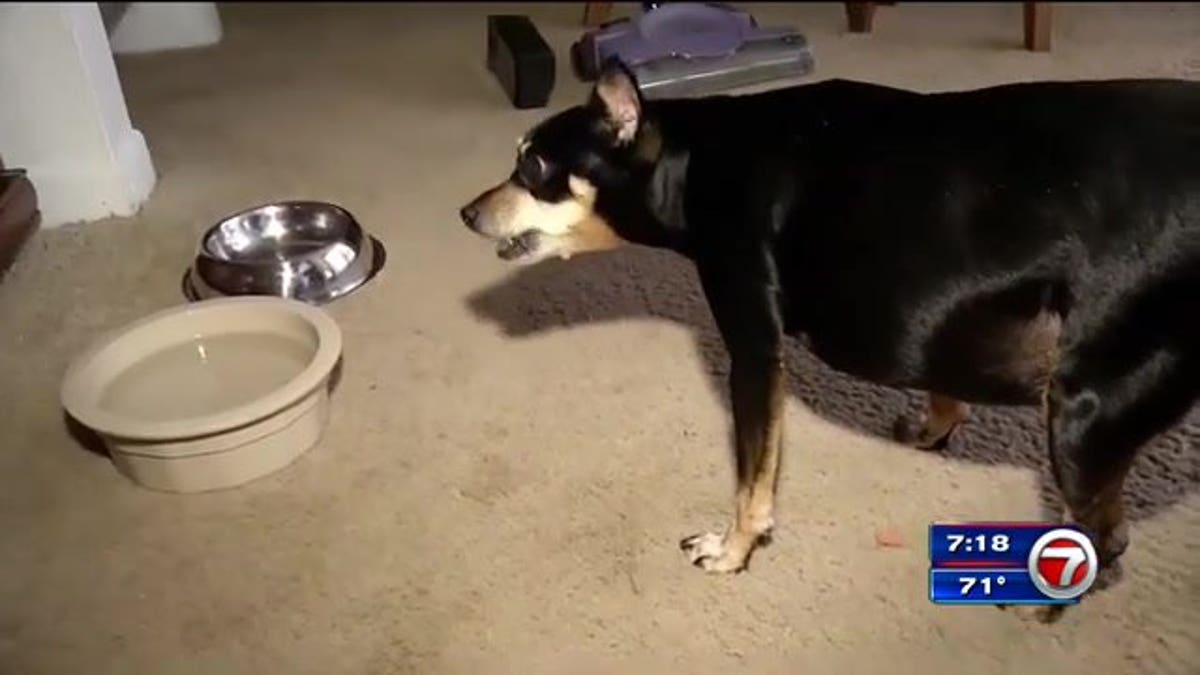 A layer of fat saved a Florida dog during a bear attack.
Frika is an overweight miniature pinscher, but her 15-pound frame may be the reason she survived a terrifying encounter.
She was attacked by a bear while out in her yard in Altamonte Springs on Tuesday.
"The vet said she's just really hearty. She said the extra layer of fat kept the bear's claw from tearing out her intestines," the dog's owner, Eric Yaughn, said.
Frika has continued to recover well after getting more than a dozen stitches.
Bears frequently are spotted in the community which is close to a wilderness area.