EXCLUSIVE: Search Warrants Issued for JonBenet Lookalike Cult Leader John Mark Karr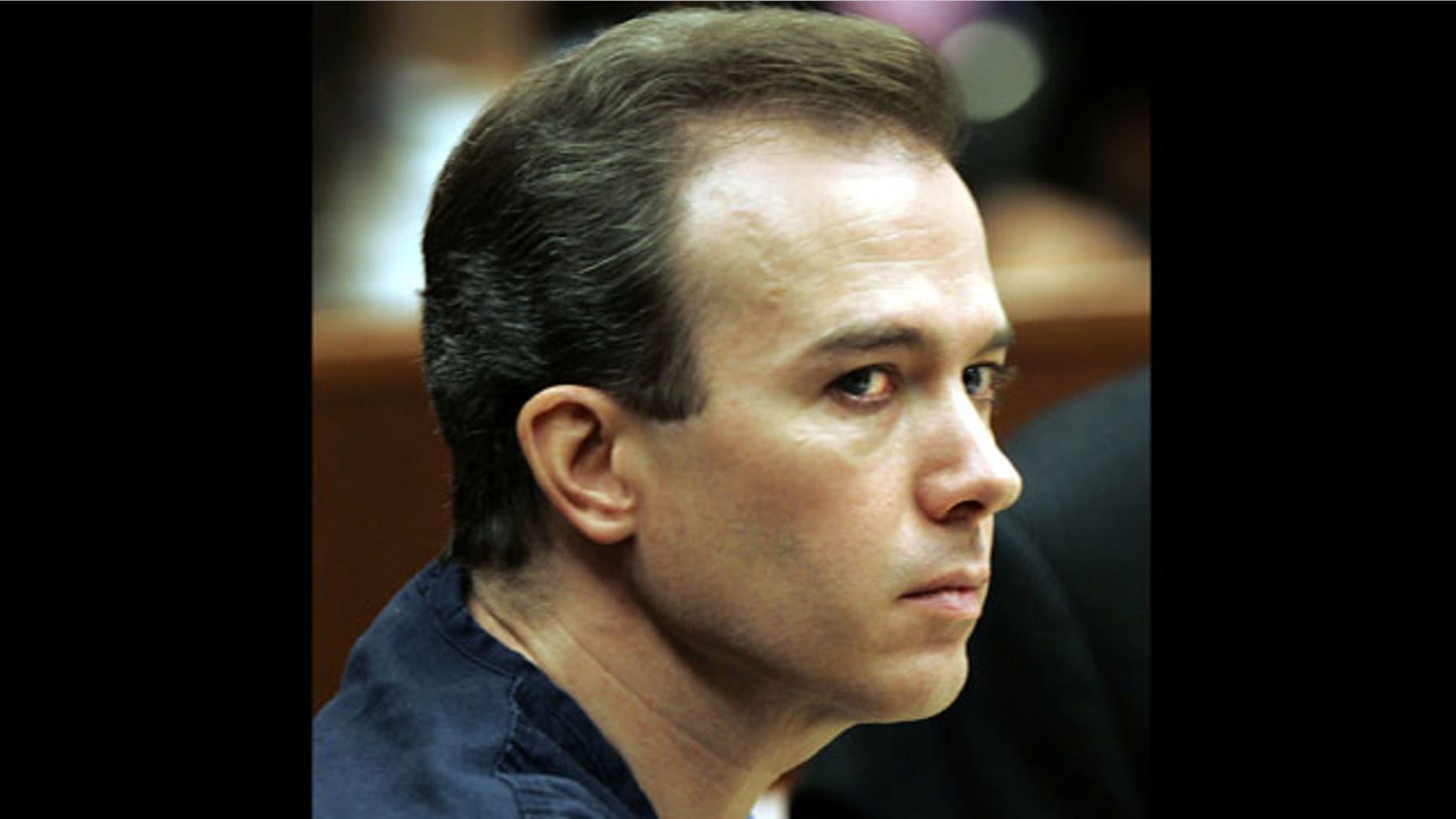 Police in San Francisco have obtained four search warrants in their hunt for John Mark Karr, whose false confession in the JonBenet Ramsey murder investigation created an international sensation four years ago.
Karr, who claims to have had a sex change operation and now uses the name Alexis Reich, re-emerged from obscurity in the past few weeks after the woman he once planned to marry revealed that he is trying to collect girls as young as 4 to be part of a cult group of children who resemble the 6-year-old beauty princess, who was murdered in her Colorado home in 1996.
According to Robin Sax, the attorney for Karr's former fiancee, 19-year-old Samantha Spiegel, search warrants have been issued to four technology companies: Google, Comcast, Hushmail.com and HP.
Sax, who has led an informal manhunt for the reputed pedophile who allegedly threatened her client after they broke up, says that the search warrants have raised the stakes in the search for Karr, who was last seen living in a home for battered women in Seattle.
Sax says Karr has been living the life of a phantom, supported by followers who provide him with food, money and computers to keep a network dedicated to creating a cult of JonBenet lookalikes.
She said the HP (formerly Hewlett Packard) warrant seeks to identify the computer Karr uses; the Google warrant is for access to a blog he maintains through the company; the Comcast warrant is for his IP address; and the Hushmail warrant is to track his email account and the people with whom he communicates.
"Hushmail has become the email site of choice for pedophiles because it routes communications so that they are impossible to trace," Sax said.
Google issued a statement saying, "As a policy we don't comment on individual law enforcement requests to Google." A Comcast spokesman said any information about the warrant would have to come from the San Francisco police. Hushmail would not confirm or deny whether it received a warrant but added it only complies with warrants enforceable in British Columbia, where its servers are located.
Officer Albie Esperza, spokesman for the San Francisco Police Department, confirmed that they were "conducting an Internet investigation into Karr's death threats against a citizen. Our primary concern is the safety of the victim."
The search for Karr began when Spiegel ended her relationship with him and sought a restraining order in San Francisco courts. She had been a fourth grade student of his at a Catholic school in San Francisco, and she reconnected with him after he was returned from Thailand for confessing -- falsely -- to JonBenet's murder.
Karr and Spiegel exchanged thousands of e-mails before he proposed to her and she accepted. When her parents learned of the proposal, they sent their daughter, then 16, to rehab for 18 months.
When Spiegel returned home she told Karr that she no longer wished to communicate with him. He responded, she says, with a deluge of threats that scared her and forced her to seek legal protection.
"He said if I got in the way of him and his little girls, he would have me hunted down and killed," Spiegel said at a hearing last month at which she obtained a restraining order against Karr.
She said she was certain that he was living as a woman in order to get close to little girls. She also produced emails for the court in which Karr said: "I want to hurt you."
She responded, "You do?"
"If you deceive me," he replied, "I will kill you. I know where you live."
In one of his last messages, on April 10, Karr wrote: "If you cost me my little girls I will hunt you down and kill you."
Karr has not been charged with any crime. The original police search for him was meant to serve him with the restraining order issued on behalf of Spiegel. But as details of his life and efforts to begin a cult of underage girls emerged, the San Francisco police opened a larger investigation.
Until now Karr has played a cat and mouse game with his pursuers, using a website he apparently controls and monitoring the sites of those who have been looking for him.