Ex-beauty queen convicted of stealing from Macy's, may be headed to prison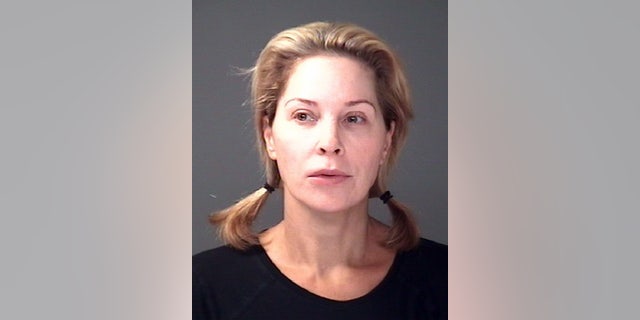 A former Minnesota beauty pageant queen has been convicted for switching the price tags on clothing she bought from Macy's.
Jennifer Kline, a former Mrs. Minnesota -- and later, Mrs. America -- was convicted Tuesday of felony theft by swindle for creating an elaborate scheme that included conducting fraudulent returns.
State law allows for Kline's felony charge to carry up to five years in prison.
According to court documents cited by the Star Tribune, Kline's scheme worked like this: She would buy expensive clothing, take it home, then attach the expensive clothing's price tags onto clothes she already owned. Then, Kline would return her old clothes to a different Macy's and would get a refund on her credit card.
FLORIDA LANDSCAPER ARRESTED AFTER ALLEGEDLY STEALING EXOTIC CACTUS
Receipts revealed Kline, from Wayzata, spent almost $5,800 on clothing at a Macy's store in the Southdale Mall in Edina -- also a wealthy Minneapolis suburb -- as well as the Macy's at the Mall of America in Bloomington, as part of her swindling scheme.
"There was more than just grabbing merchandise and walking out the door," Edina Police Sgt. Kevin Rofidal told ABC News. "There was a lot of thought put into this, a lot of effort to conceal it."
The former beauty queen eventually fessed up to having a supply of plastic tag holders and the equipment to attach them to clothing, the Tribune reported. Kline's attorney called it a dumb mistake.
Kline was once crowned Mrs. Minnesota, and later won the title of Mrs. America in 1989. She worked as a TV host on the ShopNBC network, now rebranded as Evine.
Her sentencing is set for Oct. 18.