Engine blade on Southwest jet showed signs of cracking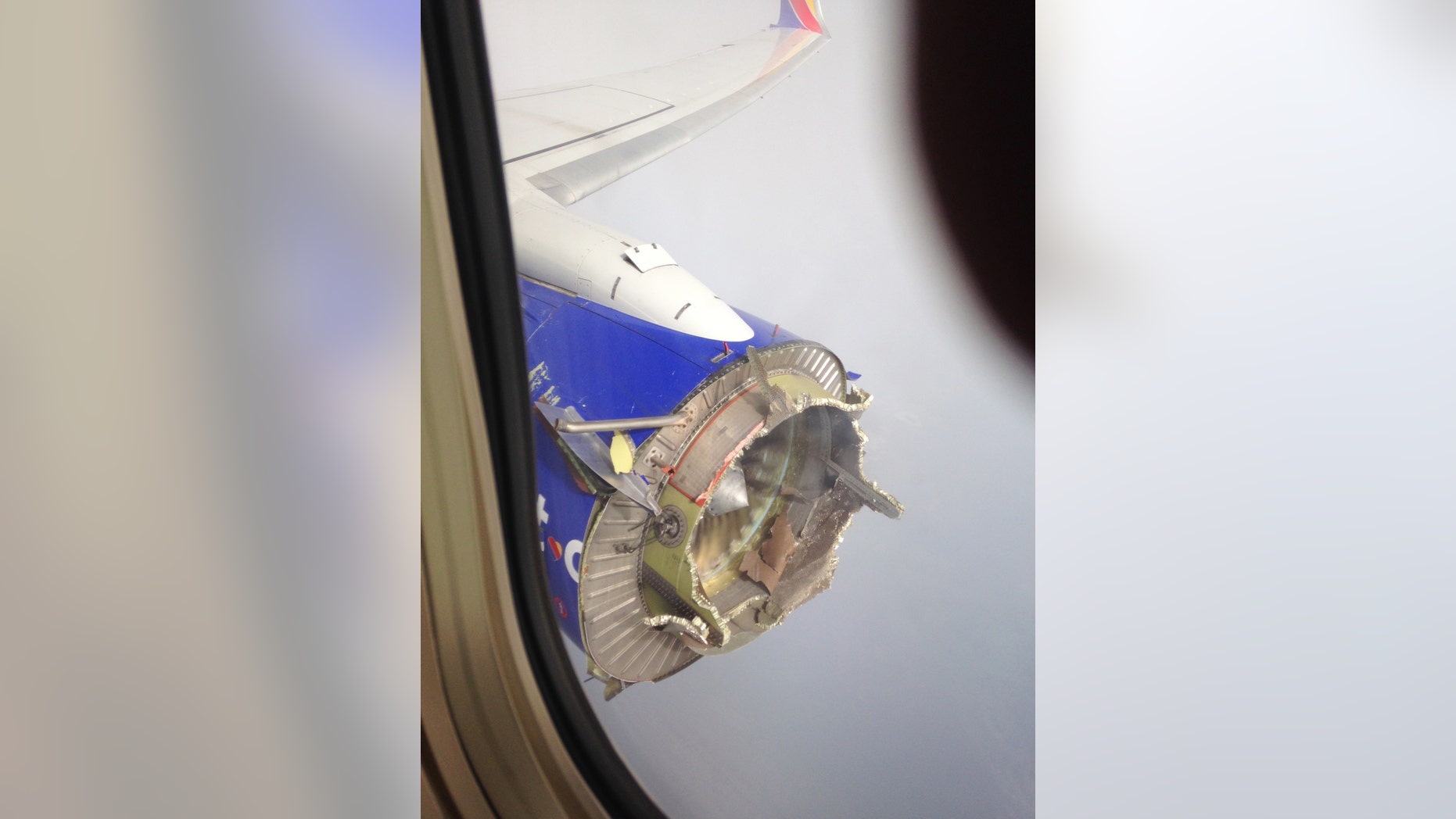 DALLAS – Investigators say that an engine fan blade on a Southwest Airlines jet broke off and the stub of the blade showed signs of metal fatigue.
The plane made a safe emergency landing last month in Florida after shrapnel from the broken engine hit the fuselage. The plane lost cabin pressure, and oxygen masks dropped down for passengers.
The National Transportation Safety Board issued an update Monday to its investigation of the Aug. 27 incident.
In an emailed statement, a spokeswoman for Dallas-based Southwest said the airline was "continuing to work closely with the NTSB on the investigation of this unique and extremely rare event."
The spokeswoman, Lisa Tiller, said repairs have begun on the plane but no date was known for its return to flying. She declined to comment further, saying Southwest would defer to the NTSB to release more details about the incident.
Investigators said one blade separated from the engine fan disk during the flight. The root of the blade stayed in place, but the rest broke off and was not recovered.
Initial laboratory findings indicate that a little more than one inch long and one-fifth of an inch deep in the blade stub showed signs "consistent with fatigue crack growth."
The blades are made of titanium alloy coated with an alloy of copper, nickel and indium. The engine was made by CFM International, a joint venture of GE Aviation and French company Safran Aircraft Engines.
Richard Aboulafia, an analyst at aviation-research firm Teal Group, said advances in materials and manufacturing have made uncontained engine failures like the one on the Southwest jet extremely rare, and both the 737 and the CFM engine have good records.
"Given the experience we have had with this aircraft and this engine, the odds of a systemic problem are basically nil," Aboulafia said. He said it's not necessary to inspect every CFM fan blade on all 737s unless the NTSB decides otherwise after completing its investigation.
The plane was flying from New Orleans to Orlando with 99 passengers and five crew members but made an emergency landing in Pensacola, Florida, after losing cabin pressure. No one was injured.
Debris from the left engine hit the fuselage, wing and tail. NTSB investigators said they found a 5-inch by 16-inch hole in the fuselage above the left wing of the Boeing 737 but no engine parts were found in the hole, and the interior passenger compartment was not breached.
The NTSB said it was reviewing maintenance records for the plane. The investigators are being assisted by French aviation authorities.