El Paso murder case could put ICE on trial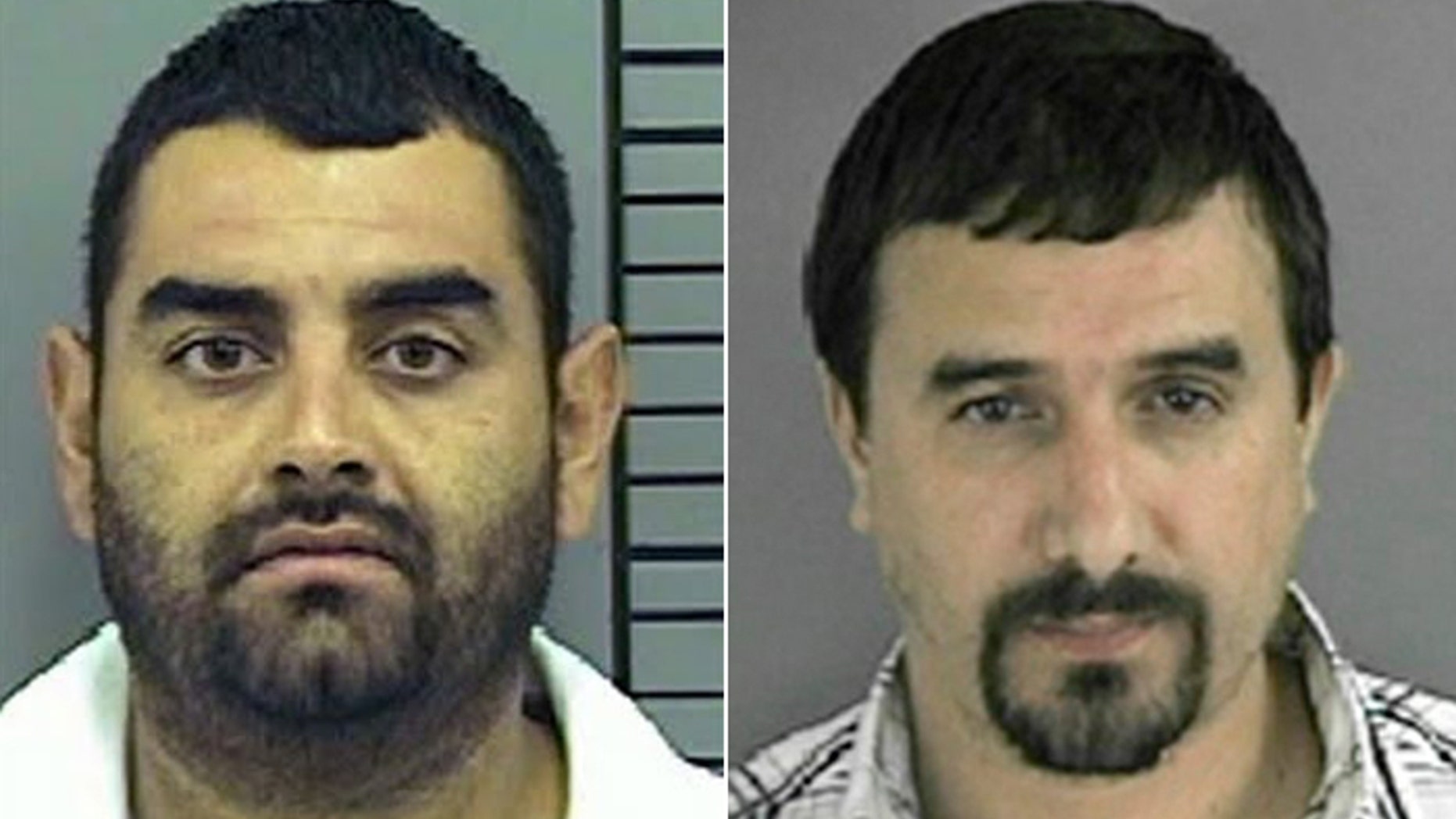 A murder-for-hire trial starring two alleged members of a Mexican drug cartel turned messy for the federal government when word emerged that both were informants for Immigration and Customs Enforcement.
Ruben Rodriguez-Dorado, 34, is charged with capital murder for his role in the 2009 shooting of Jose Daniel Gonzalez-Galeana. Both have not only been identified as members of the Juárez Cartel, but also as ICE informants who reportedly had the same handler.
Now, amid speculation ICE agents may have known about the hit in advance, the agency is refusing to cooperate with attorneys – possibly putting the prosecution of Rodriguez-Dorado, who allegedly hired two men for the killing, in jeopardy.
"We've been trying unsuccessfully to obtain testimony and document evidence from ICE in regards to their involvement in this case," said Leonard Morales, Rodriguez-Dorado's defense attorney.
ICE has repeatedly refused to comply with subpoenas filed by Morales. What little documentation he has received from ICE was heavily redacted and provided scant information, he said.
"Without ICE's support in state court there's certainly going to be a difficult time prosecuting this case," Morales said.
Perhaps most troubling is speculation that ICE officials in El Paso may have been aware of the hit on Gonzalez-Galeana before it happened and did not intervene. Authorities believe the hit was ordered after cartel bosses learned he was working with ICE. The murder occurred at his El Paso home just yards from the residence of the city's chief of police.
"There's violence that occurs on the border but this is one of the few cases that you can point a finger and say this was part and parcel of the Drug War," said Leonard Morales, Rodriguez-Dorado's defense attorney.
Gonzalez-Galeana was in so tight with ICE that he was in the country on a special visa as being contracted and protected by ICE. According to the El Paso Times, word of Gonzalez-Galeana's shooting got out so fast to local ICE agents that they arrived at the scene almost simultaneously with El Paso police.
Morales, who said he must honor the gag order imposed by one of the earlier district court judges who handled the case that included three other defendants, said the court has received virtually no assistance from ICE and that is impeding the progress of the case and, according to a judge, is violating his constitutional rights.
The El Paso Times reported March 1 that during a motion hearing the previous day, a furious Judge Gonzalo Garcia chastised ICE for not complying with the subpoenas and said there is a risk of the charges being dropped against Rodriguez-Dorado.
But ICE officials say they are cooperating.
"U.S. Immigration and Customs Enforcement's (ICE) Homeland Security Investigations (HSI) supports and works closely with its state and local law enforcement partners on many levels, and is attentive to their requests for disclosure of information," said Leticia Zamarripa, the agency's spokesperson for the El Paso Office. "HSI is currently working with its state and local law enforcement partners to resolve this issue and ensure justice is served."
Rodriguez-Dorado was in the country legally and faces a capital murder charge with the state asking for the death penalty. The triggerman in the case, Michael Jackson Apodaca, pleaded guilty to murder and faces life in prison with the possibility of parole. Christopher Duran pleaded guilty and can face 25 years in prison. A fourth defendant was acquitted in an El Paso court two weeks ago.
A trial date for Rodriguez-Dorado has yet to be set.
Joseph J. Kolb is a freelance journalist