'Educated' Woman Berates Conductor Aboard New York Train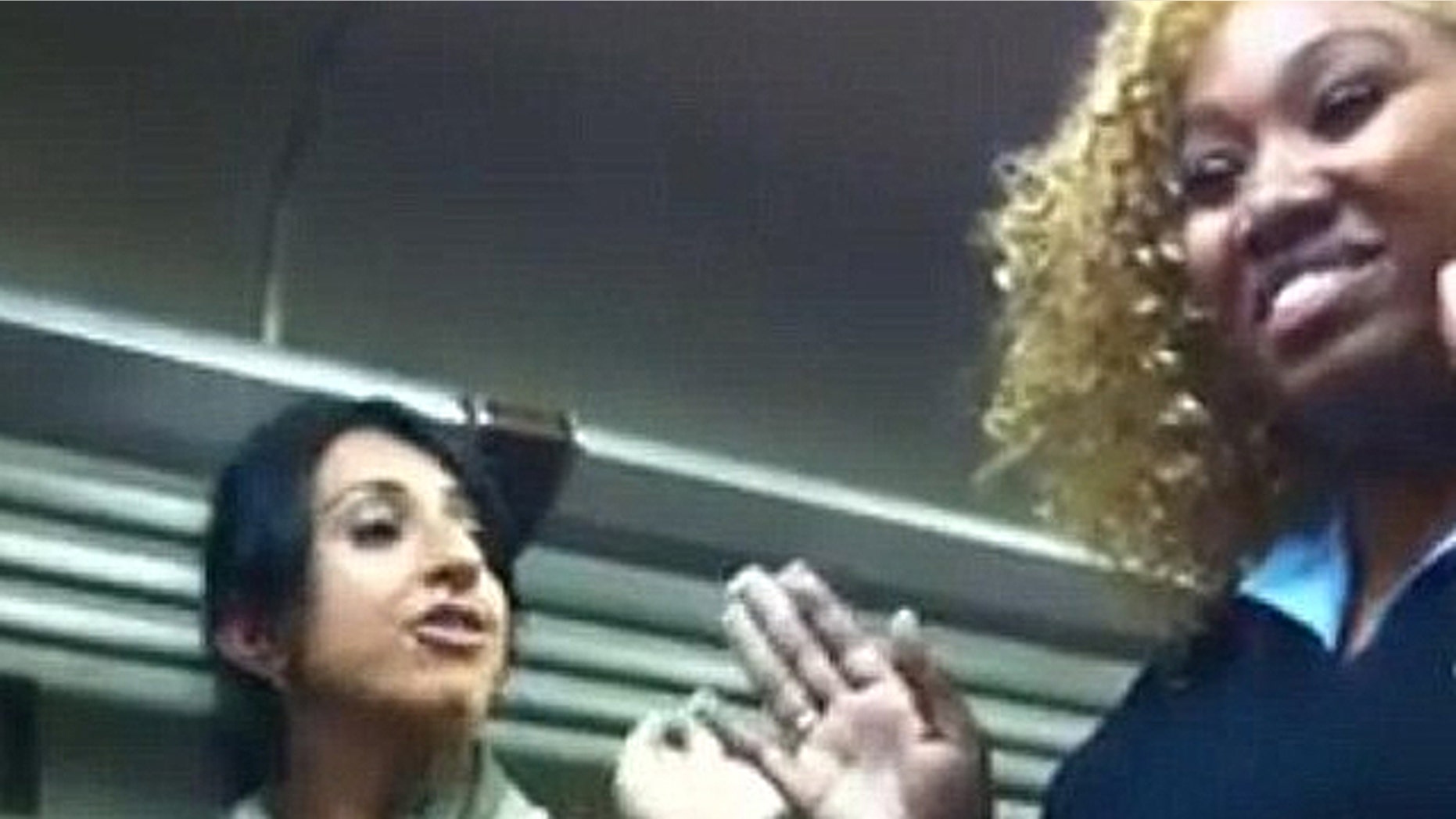 A self-described "well-educated" young woman has become the unlikely star of a viral video depicting her confrontation with a train conductor near New York City.
A 2-minute YouTube video with at least 350,000 views prior to its removal early Friday depicted the unidentified woman talking loudly as she is approached by a female conductor aboard a Metro-North train in New York. After being accused of using profanity on the train, the young woman proudly touts her educational background while denying those claims.
"I was not cursing," she said. "Do you know what schools I've been to and how well-educated I am?"
The conductor then tells the woman someone was heard saying the "f-bomb" nearby.
"I'm sorry, do you think I'm a little hoodlum? How dare you think I was being profane," she said.
After being asked to leave the train, the woman then demands her money back during her trip to her "parent's house" in Garrison, N.Y., roughly 50 miles north of New York City. She later exits the train, seemingly without further incident.
Marjorie Anders, a Metro-North spokeswoman, told FoxNews.com that the incident occurred around 10 p.m. aboard a New York City-bound train on June 14.
"[The conductor] showed great restraint and she typifies the professionalism of our entire crew," Anders said. "We're proud of her behavior. This is an unusual incident. Most of our train rides are extremely uneventful -- and that's just the way we like it."
The video, meanwhile, is no longer available because the individual who uploaded it has closed their YouTube account.
Fox News' Joshua Rhett Miller contributed to this report.