Duck boat victims include 9 from one family, ship's driver, tourists
At least 17 people lost their lives Thursday when a tour boat traveling amid intense waves churned by a sudden storm capsized in a lake near the popular tourist destination of Branson, Mo.
Among the fatalities were people ranging in age from 1 to 70, officials said Friday.
The dead included nine members of a family from Indiana; a father and son visiting from Arkansas; a couple from the St. Louis area; another couple from the Kansas City area who were celebrating their anniversary; a grandmother from Illinois whose granddaughter managed to survive the tragedy; and the boat's driver, who was known as Captain Bob.
People who knew the victims share their memories, and thoughts about the tragedy, below.
Coleman Family
Nine members across three generations of the Coleman family from Indiana died in the duck boat incident.
Tia Coleman was one of two family members that survived, Fox 59 of Indianapolis reported. The other survivor is her nephew.
"My heart is very heavy. Out of 11 of us, only two of us surviving – that's me and my nephew," Tia told the station. "I lost all my children, my brother-in-law."
Coleman said the captain told passengers that they would not need life jackets. By the time of the accident, "it was too late."
"The only thing that I would like to be done but can't, is to bring my family back," Tia said.
Family member Ingrid Coleman Douglas told the Indianapolis Star that "it's unimaginable" what happened.
"They were very loved. It's a huge family on all sides," Coleman Douglas said from her Indianapolis home. "I would never have thought I would have lost this number of people this way."
Tracy Beck, of Kansas City, Mo., said she recalled the family members waiting in line. After they stopped for a photo, she said, a ticket taker realized they should have boarded at a different location and reassigned them.
If Beck's account is true, the Coleman family likely wouldn't have been on the ill-fated trip if it weren't for the ticket mix-up.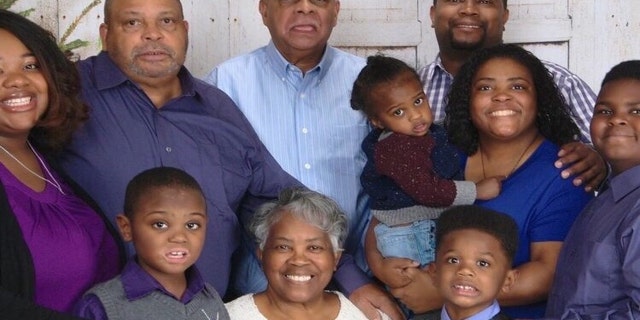 Authorities said the Colemans who died included four children and five adults. They identified the children as Arya Coleman, 1; Maxwell Coleman, 2; Evan Coleman, 7; and Reece Coleman, 9.
The adults were identified as Glenn Coleman, 40; Angela Coleman, 45; Belinda Coleman, 69; Horace "Butch" Coleman, 70; and Raymond Coleman, 76.
Steve and Lance Smith  
Carroll Smith said in a telephone interview Friday that his son, Steve, 53, and grandson, Lance, 15, were killed when the Ride the Ducks boat sank on Table Rock Lake. The family is from Osceola, Ark.
Steve Smith's wife, Pamela, was with the family on the visit to Branson but did not go on the boat.
Steve's 14-year-old daughter, Loren, suffered a concussion, but survived.
Carroll said his son was a retired math teacher who loved old Westerns and was active in his church. Lance would have been a freshman at Osceola High School.
"It's a hard thing," Carroll said of losing his only child and his only grandson. "It's a very difficult day."
William Asher and Rosemarie Hamann 
The tourist boat accident claimed the lives of William Asher, 69, and Rose Hamann, 70, a longtime couple from Affton, Mo., the St. Louis Post-Dispatch reported.
"They were two of the nicest people you will ever meet in your entire life," Patti Zimmer Lewis told the paper of her friends.
The couple was celebrating Hamann's 70th birthday, which was on Monday, FOX 2 of St. Louis reported.
A friend told KSDK-TV of St. Louis that the couple was debating whether to celebrate in Nashville or Branson, and picked Branson at the last minute.
"It is incredibly tragic," neighbor Omar Helal told the station.
The neighborhood has lost two of its favorite people, and it will never be the same, Helal and a neighbor said.
William and Janice Bright
Husband and wife William and Janice Bright of Higginsville, Mo., died in the accident while riding the boat to celebrate their 45th wedding anniversary, the Kansas City Star reported.
Karen Abbott was supposed to drive to Branson to meet her brother William, 65, and sister-in-law Janice, 64, the report said.
Abbott told the paper that her brother was her "best friend in the whole world."
"It was just he and I," she said.
"Most people say they don't like their sister-in-laws. I've loved Janice for 47 years. She was my friend before she was my sister," Abbott added.
Abbott sobbed as she veered into the Ride The Ducks parking lot, the report said.
"I think this company should have their ass sued off of them and every penny they made should be returned to every victim that's ever lost their lives in this," she told the Star.
Leslie Dennison
Leslie Dennison's body was still missing, but she has been declared dead.
She died saving her granddaughter Alicia, according to what the 12-year-old told her father, Todd Dennison of Sherrard, Ill.
Alicia said she could feel her grandmother from below pushing her upward, Todd recounted to the Kansas City Star.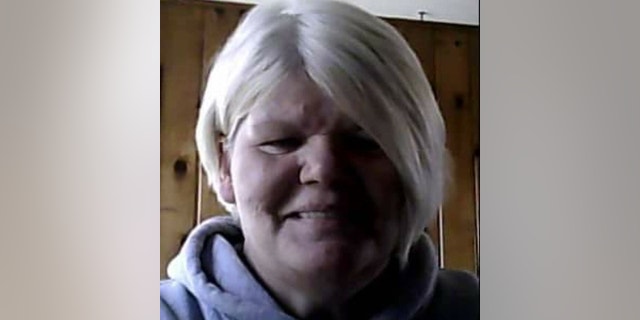 "She said her grandmother saved her," Todd said.
Leslie, 64, was in Branson for a "special trip" with her granddaughter, the Star reported.
Alicia was still in a hospital Friday night.
Robert "Bob" Williams
Branson Mayor Karen Best confirmed the death of duck boat driver Robert Williams to the Washington Post, saying she knew the man well.
"Every time you saw him he was smiling," Best told the newspaper. "He was a great guy. He loved Branson. He loved promoting Branson. … He will be sorely missed."
Friends of Williams, 73, who was known as Captain Bob, shared news of his death on social media, remembering him for his Christian faith.
Tony Krukow said Williams was "in the arms of Jesus" and asked for prayers for Williams' wife, Judy.
Friends told Kansas City's KSHB-TV that Williams used his job as a driver on the popular tour boat to talk about his faith.
His Facebook page, which includes many religious memes and posts, said he was employed at Ride the Ducks in Branson as a CDL driver, meaning he carried a commercial driver's license.
'Grieving and crying'
Duck boats, named for their ability to travel on land and in water, have been involved in other serious accidents in the past, including the deaths of more than 40 people since 1999.
Five college students were killed in 2015 in Seattle when a duck boat collided with a bus. Thirteen people died in 1999 when a boat sank near Hot Springs, Ark.
Immediately after Thursday's tragedy, heroic tales emerged of members of the Branson community, including an off-duty police officer, who quickly jumped into the choppy waters to rescue survivors.
The grief-stricken Branson community hosted two separate vigils Friday night. In one, about 300 people gathered in the parking lot of Ride the Ducks of Branson and sang "Amazing Grace." Mourners at a church sang the same words.
At the rally at the duck boat business, the Rev. Zachary Klein said he had no words of comfort to offer the families of victims "because there simply are no words to comfort them."
"Even though we may not know any of them it doesn't matter," said Tammy Miesner, 54, of Branson. "It's a part of our lives to be there for each other."
Branson is typically a city "full of smiles," Mayor Best said. "But today we are grieving and crying."
Fox News' Kaitlyn Schallhorn and The Associated Press and contributed to this report.