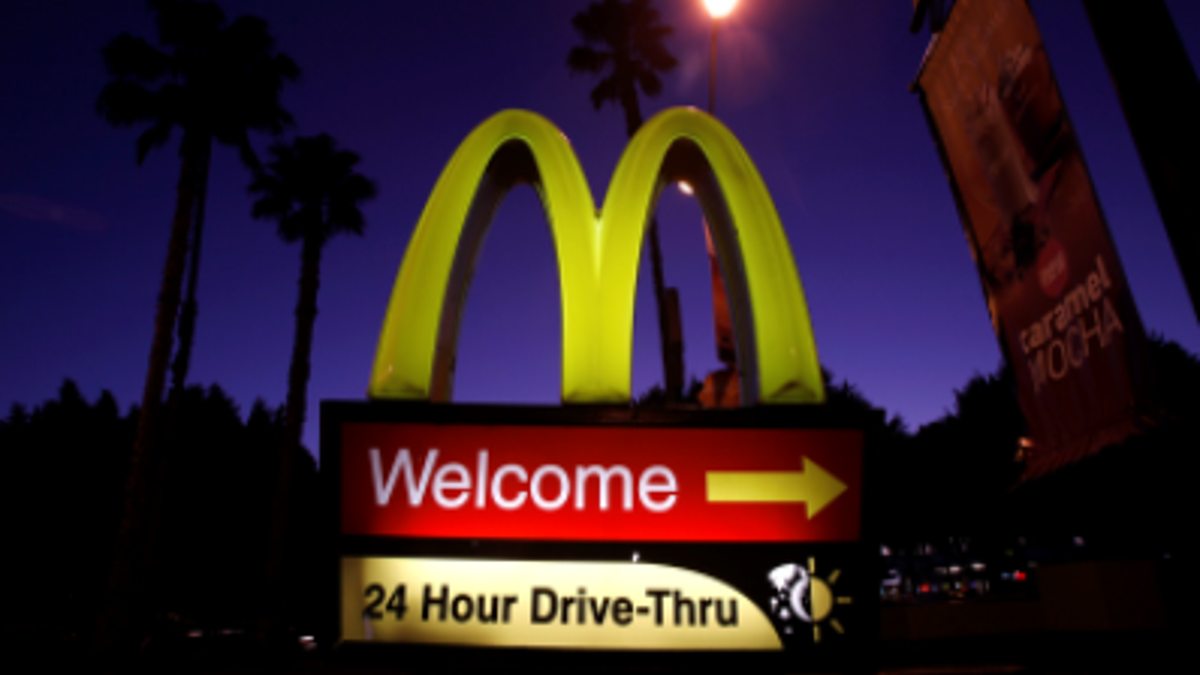 A police department in Michigan wants the public to know: don't drink and drive…but especially, don't drink and drive to a closed McDonald's.
The Bath Township Police Department took to Facebook Wednesday to advise drivers about drunk driving.
"If you are going to get incredibly intoxicated at the bar and then drive home, we have a suggestion for you: On your way home when you inevitably stop at that Mcdonald's for some McNuggets, a McDouble and a McFlurry, make sure the Mcdonalds is actually open," the department wrote. "All of the lights being off and no one around would be a clue."
It continued: "Then, when you sit in the drive thru at the closed Mcdonalds for 15 minutes honking your horn and cussing because no one is taking your order, make sure there isn't a police cruiser parked 20 feet away watching you fail miserably.
"After your failed attempt at getting food from the closed restaurant, do not squeal your tires out of the parking lot, over a curb and out onto the roadway. That is how you end up at the jail and the jail does not have any McFlurries. #McFailed."
OREGON WOMAN CHARGED WITH DUI AFTER SON REPORTS DRUNK DRIVING, POLICE SAY
A nearby police department in East Lansing countered Bath Township's post, joking "Our jail has McFlurries."
Police arrested an unidentified 57-year-old in the "McFailure," according to MLive.
This "McFailed" drive-thru experience isn't the first of its kind.
In July 2016, 24-year-old Thomas Crandon drove through a McDonald's drive-thru while drunk in England. While he waited for his food to be delivered, the window employee called law enforcement, who found the driver to be intoxicated by twice the legal limit.