Apparent suicide for New York woman charged in crash that killed 2, including Broadway star's child, cops say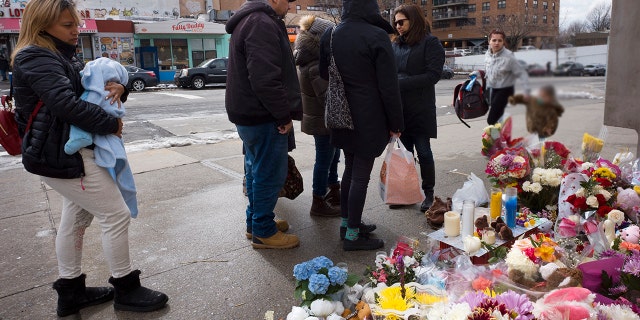 The New York woman charged in a fatal car accident that killed the toddler and unborn child of a pregnant Broadway actress was found dead of an apparent suicide in her Staten Island home Wednesday, a police spokesperson told Fox News.
Dorothy Burns, 44, faced 15 years in prison after she was charged with manslaughter, criminally negligent homicide, reckless endangerment, and assault following the crash in March. Burns had multiple sclerosis and prior to the accident had been instructed by doctors not to drive.
Police said Burns was behind the wheel March 5 when she suffered a seizure while stopped at a red light. During the episode, she lost control of her car, which traveled forward, fatally striking Joshua Lew, 1, and Abigail Blumstein, 4, who were crossing the intersection with their mothers, who were also injured. Abigail's pregnant mom, Tony-winning actress Ruthie Ann Miles, later lost her near-term baby.
Burns was freed on $75,000 bond in September.
During her last court appearance in October, Burns turned down a plea deal on manslaughter charges in which she would have received a sentence of 5 to 10 years in prison, the New York Post reported. She had been due back in court Nov. 20.
Local media reports said Burns was found Wednesday near bottles of prescription pills and what may be a suicide note, however, police would not confirm those details.