Pregnant Broadway actress loses baby after NYC car crash killed her daughter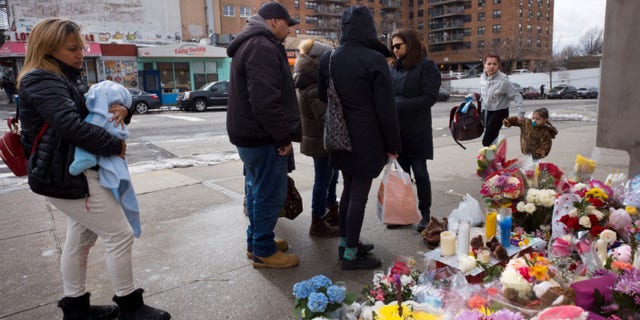 NEWYou can now listen to Fox News articles!
Ruthie Ann Miles, an award-winning Broadway actress whose 4-year-old daughter was killed in a Brooklyn car crash in March, lost the baby she was pregnant with last week, a lawyer for the family told the New York Daily News on Wednesday.
Miles, who won a Tony Award for a 2015 role in the "The King and I," was 39 weeks pregnant when she lost the child on Friday, the family's lawyer told the outlet. Miles and husband Jonathan Blumenstein were expecting the child later in May.
"At the time of the crash Ruthie was pregnant and was severely injured. This past Friday Ruthie and Jonathan lost their baby, Sophia Rosemary Wong Blumenstein," the lawyer said. "The pain suffered by Ruthie and Jonathan is nearly impossible to fathom."
Miles and her friend Lauren Lew were walking in Park Slope, Brooklyn, on March 5 when a driver in a Volvo S60 soared past a red light and drove into them. Abigail, Miles' daughter, and Lew's 1-year-old boy, Joshua, were both killed in the crash.
Dorothy Bruns, 44, from neighboring Staten Island, has been charged with manslaughter after allegedly ignoring her physician's orders not to drive. Bruns was indicted earlier this month.
The death of the unborn child will go unpunished, however, as state homicide legislation applies only after a baby is born, thus preventing prosecutors from adding further charges.