Dramatic video shows moment Florida cop saves little girl from hot car after she was trapped inside for 12 hours
Police have released a dramatic video showing the moments a deputy rescued a young child in June after she was left inside a sweltering car for more than 12 hours.
Seminole County Sheriff's Office Deputy Bill Dunn said he thought the 3-year-old girl was not alive after he discovered her inside the hot car on June 17.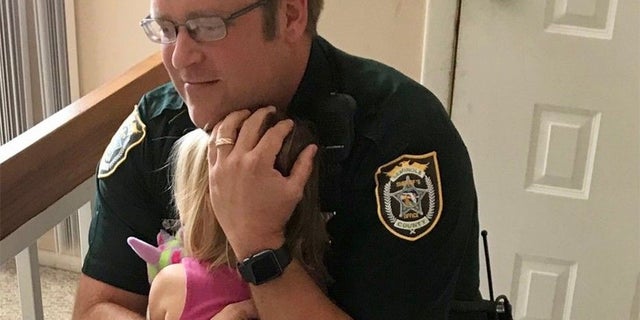 Body camera footage released by the sheriff's office showed Dunn running while holding the girl in his arms. Dunn said he rushed the girl to his cruiser and immediately turned on the air conditioning.
"Once the cold air hit her, I started noticing her eyes fluttering," Dunn said.
FLORIDA DEPUTY REUNITES WITH 3-YEAR-OLD GIRL HE SAVED FROM HOT CAR
The deputy then rushed to the hospital while ensuring the girl she would be OK.
"It's OK, baby; talk to me. You're OK," Dunn was heard saying.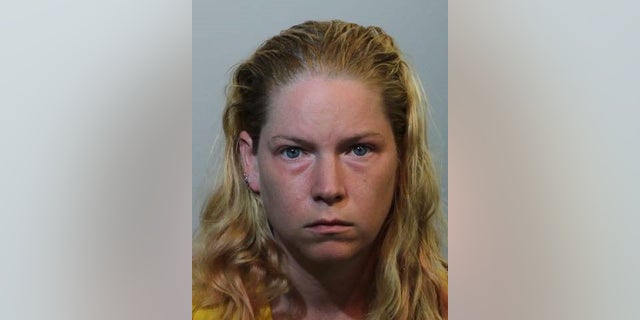 The deputy carried her to the trauma center and left after realizing there was not much else he could do. The footage captured him slumping over as he walked to his patrol car.
"It was a heck of a thing to experience that adrenaline dump. And then when it finally goes away, how it really does affect the body," he said.
The girl was released from the hospital three days after the incident and Dunn was able to meet her.
BOY, 3, AMONG 26 SHOT IN CHICAGO AT START OF YET ANOTHER VIOLENCE-FUELED WEEKEND
"Sometimes we're able to have a moment like this that makes it all worthwhile," Dunn said of the incident.
Police told FOX 35 Orlando that the girl's mother, Casey Dyan Keller, 33, called 911 claiming that someone stole her car and daughter. But when deputies arrived, they found that the mother had actually left the girl – who was "sweaty and limp" -- strapped into her seat after heading out the night before to buy liquor.
Keller was arrested and charged with "child neglect with great bodily harm."
Fox News' Greg Norman contributed to this report.