Donor puts up $1M reward for information leading to stolen Judy Garland slippers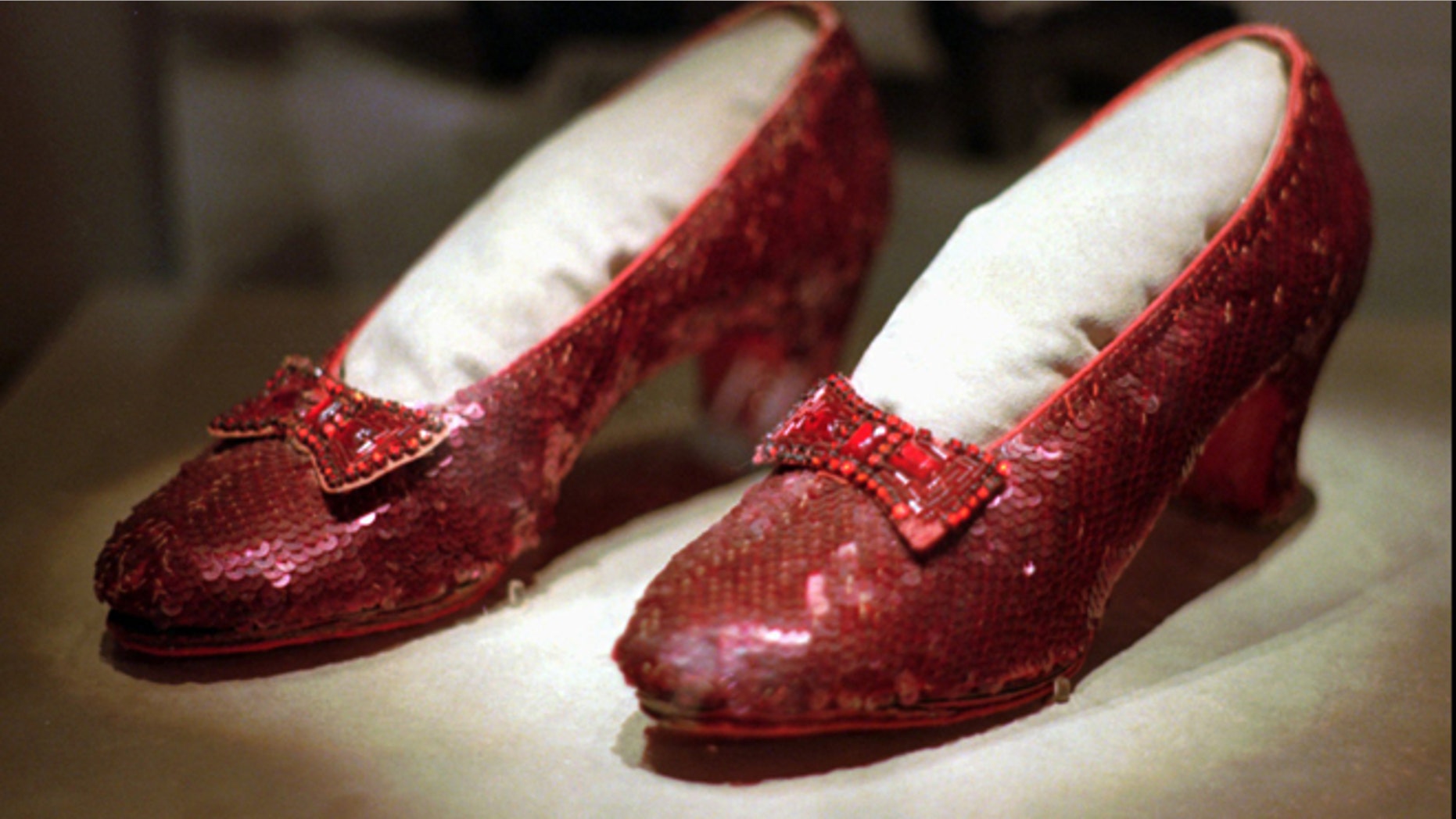 A $1 million reward has been offered by an anonymous donor for credible information leading to the pair of Judy Garland's famous sequined, ruby red slippers stolen from a museum in her Minnesota hometown.
Garland wore the slippers in "The Wizard of Oz." There are only three other pairs that still exist, including one on display at the Smithsonian Institution in Washington.
John Kelsch, executive director of the Judy Garland Museum in Grand Rapids, Minnesota, says the donor is from Arizona and is a big fan of Garland and the 1939 film.
The reward requires the exact location of the slippers and the perpetrator's name.
In June, the Itasca County Sheriff's Dive Team investigated a rumor that the slippers were in the Tioga Mine Pit, which is 238 feet deep. The mine contains tons of trash and it was possible they slippers could have been in there.
The dive team executed a practice dive in early June and recovered items possibly linked to the case.
"The biggest thing that ever happened to our museum was getting the slippers stolen," Jonny Miner, Treasurer of the Board for the Judy Garland Museum, told KQDS last month.
Miner also said the crime could have been prevented.
"The worst part about it was is we had a safe the bank had loaned us to put them in and they guy that owned them didn't want us to handle them," he said.
Police say the glass case containing the slippers was smashed with a bat and the person or persons stole the prized possession.
The 10-year anniversary of the theft is in August. The slippers were insured for $1 million. Kelsch says they could be worth between $2 million and $3 million now.
The Associated Press contributed to this report.