Donald Trump Jr. tweets after YouTube shooting, stirs gun debate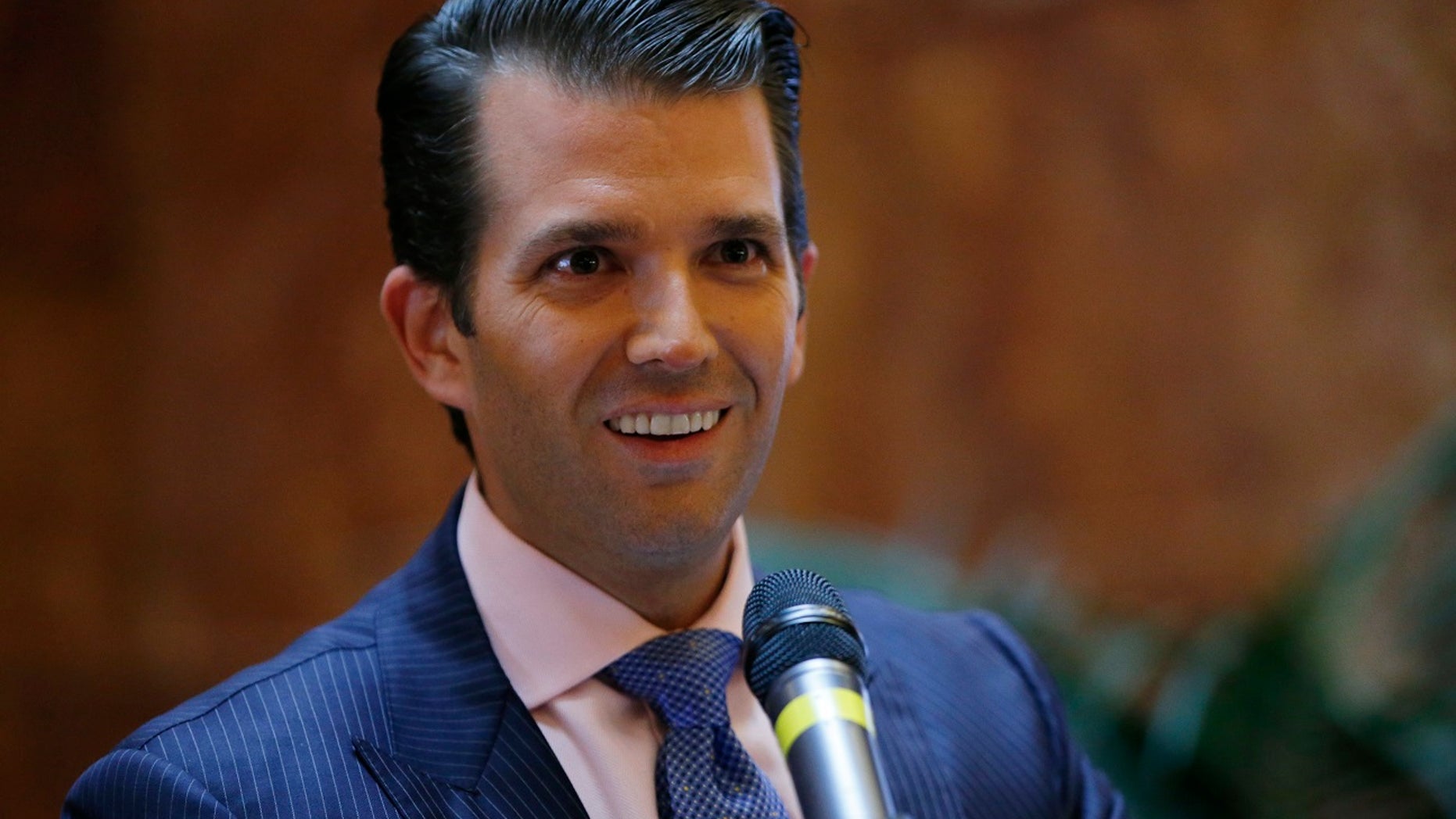 Donald Trump Jr. on Tuesday responded to reports that the YouTube shooter's "hateful" Instagram and YouTube channels were pulled "immediately" after the shooting at the company's headquarters.
"You think there's any chance whatsoever that a mass shooters hateful Instagram and YouTube channels would be pulled immediately if they were NRA members as opposed to liberal Vegan PETA activists? Asking for a few million friends in the @NRA" Trump Jr. tweeted, referring to the National Rifle Association.
Authorities said Nasim Aghdam, 39, opened fire with a handgun at the YouTube headquarters in San Bruno, Calif., wounding three people before fatally shooting herself.
Trump Jr.'s tweet came as the country is debating gun laws following a Feb. 14 massacre at a high school in Parkland, Fla., that left 17 people dead. The NRA has been at the center of the debate.
The extent of Aghdam's animal activism or possible connection to People for the Ethical Treatment of Animals (PETA) was unclear Tuesday. She was once quoted in a 2009 news report about a PETA protest.
The San Diego Union-Tribune story was about more than two dozen protesters gathering outside the Camp Pendleton Marine Corps base to denounce the use of pigs in military trauma training.
Aghdam was seen in a photo dressed in a wig and jeans, holding a sword.
"For me, animal rights equal human rights," Aghdam told the Union-Tribune at the time.
Aghdam also posted videos on YouTube, mostly about animal rights, the San Francisco Chronicle reported. Some of the videos reportedly appeared to be graphic, including one of a dog being boiled alive. Other videos "extol the virtues of a vegan diet," the report said.
Her YouTube videos were reportedly removed shortly after the shooting.
The Associated Press contributed to this report.