DOJ arrests 11 in alleged illegal export of high-tech goods from US to Russia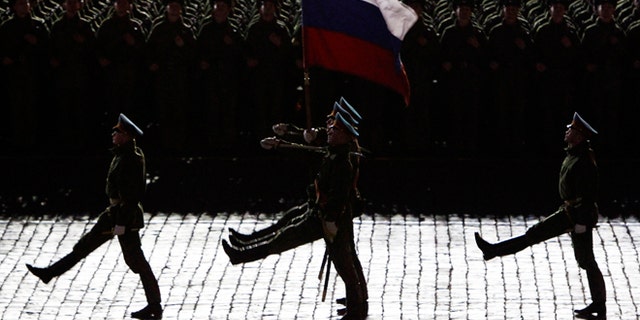 The Department of Justice announced Wednesday the arrest of 11 members of a Russian military procurement network and two companies which allegedly exported high-tech microelectronics from the U.S. to Russian military and intelligence agencies.
Some of those named in the indictment allegedly evaded the government licensing system designed to control exports of these microelectronics, which can be used in radars, surveillance systems and detonation triggers.
"Today's case underscores the importance of safeguarding America's sensitive technology and our commitment to disrupt and prosecute networks that attempt to illegally export these goods," Lisa Monaco, assistant attorney general for national security, said in a statement.
[pullquote]
Alexander Fishenko immigrated to the U.S. in 1994 and founded Arc Electronics Inc., a company named in the indictment. Between 2002 and present, the Houston-based company shipped approximately $50,000 worth of microelectronics to Russia, the statement alleges. He is also charged with allegedly operating as an unregistered agent of the Russian government inside the U.S.
Russia does not produce many of these sophisticated goods domestically, the statement said.
The company was able to dance around export controls because it would conceal the fact that they were exporters, the Department of Justice's statement said. For example, rather than state it would be exporting the technology to Russia, Arc would falsely claim to be a traffic light manufacturer on its website, the statement said.
Another worker at Arc, Alexander Posobilov, who was named in the indictment, told a Russian procurement company to "make sure that" the end-use certificate indicated "fishing boats, and not fishing/anti-submarine ones... Then we'll be able to start working," the statement said.
The investigation revealed that the FBI recovered a letter sent by a specialized electronics laboratory of Russia's Federal Security Service regarding microchips allegedly sent by Arc that were faulty and demanded the defendants supply replacement parts.
In anticipation of an inquiry by the Department of Commerce, some defendants allegedly directed two executives and other employees at Russian procurement company Apex to alter its website and forge documents regarding certain transactions to hide its connection to the Russian military. In connection with the coverup, Apex removed images of Russian military aircraft and missiles and other links to the Russian Ministry of Defense from its website, the statement said.
The individual defendants face maximum terms of incarceration of five years for the conspiracy charge and 20 years for each of the substantive charges from the Arms Export Control Act. Fishenko faces a maximum term of incarceration of 20 years for conspiring to commit money laundering, and 10 years for acting as an unregistered agent of the Russian government.