Dog strolls through live weather forecast in New Hampshire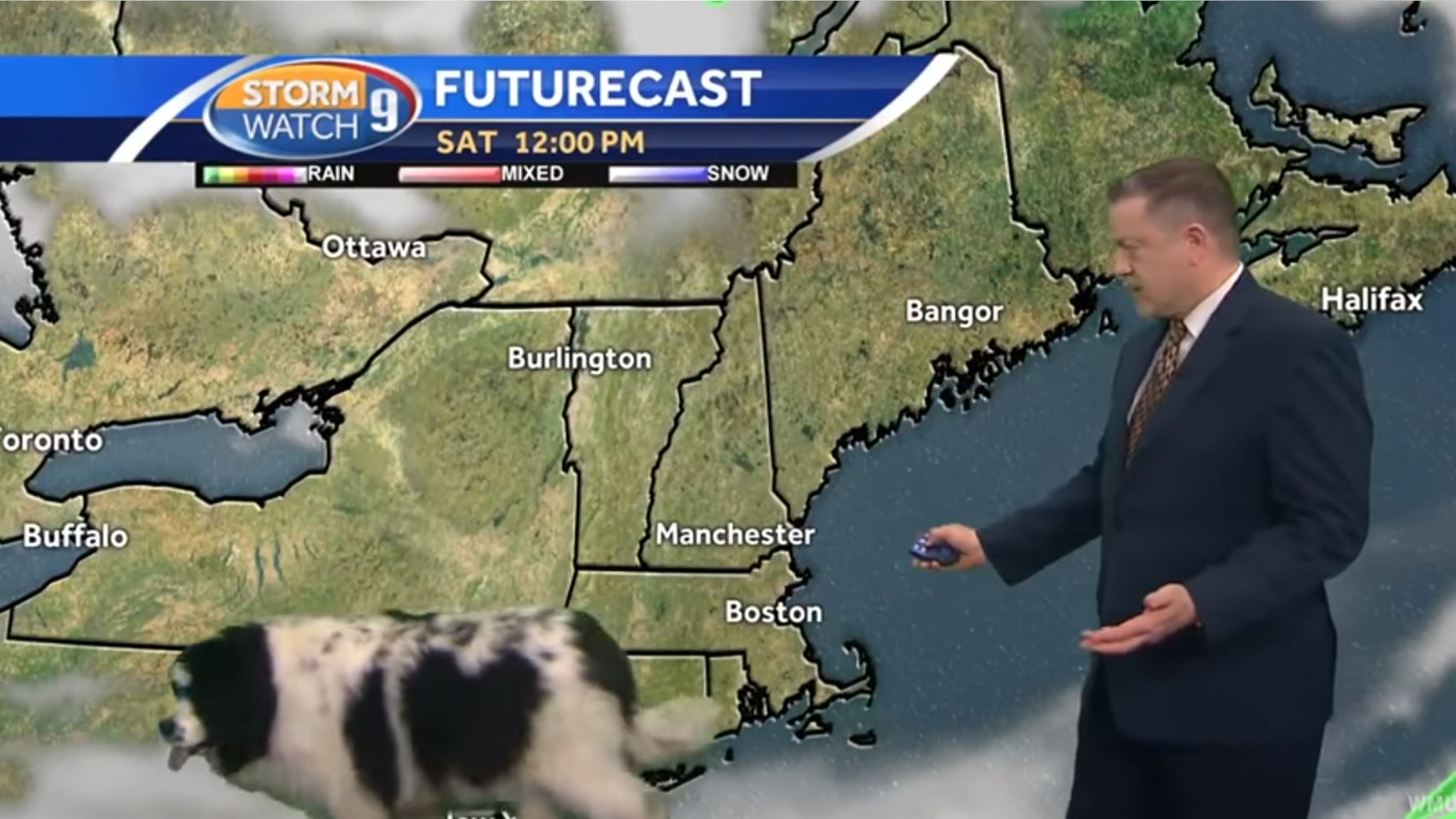 It may not be the dog days of summer just yet, but that didn't stop a pooch from making an appearance in a weather forecast Saturday.
WMUR Meteorologist Josh Judge was giving the forecast for New Hampshire early in the morning when a dog suddenly walked behind him live on air.
"So the 'behind the scenes' story is that I had no idea Amy had done a 'take your dog to work day'.. so seeing her dog suddenly walk behind me this morning REALLY caught me off guard!" Judge posted to Facebook.
The dog, Bella, belonged to WMUR Weekend Anchor Amy Coveno.
"And this is why we don't allow dogs in the studio...Thank you for rolling with it @joshjudgewmur," she said on Twitter.
DISABLED RESCUE DOG FINDS NEW FREEDOM WITH WHEELCHAIR
The surprise guest seemed to be a hit with viewers.
"Weather has gone to the dogs," commented Nancy Makowski on Facebook.
"More dogs in the news and weather would be a sweet idea!" one viewer tweeted.
Another viewer, Meredith Briggs, wrote: "It was so refreshing and I had a seriously needed good laugh seeing Bella and Josh's reaction. It was priceless. Do it again some time."