Dog gets stay of execution after Florida judge strikes down dog-bite law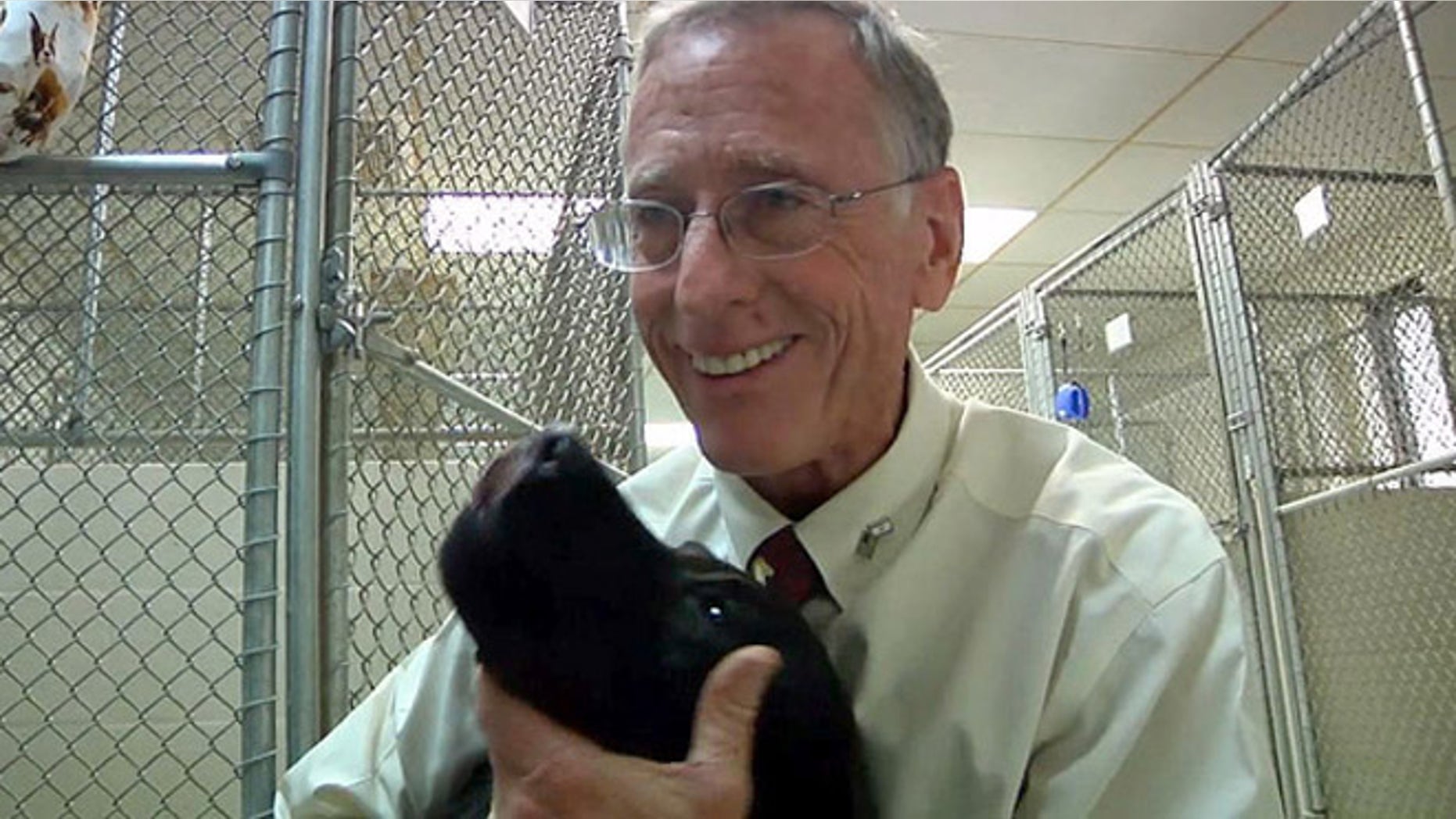 A judge struck down Florida's severe-bite law this week, sparing the life of a 4-year-old Lab mix that bit a young boy in the ear.
The judge in Manatee County ruled the statute unconstitutional in the case of Padi who bit the boy, 4, last June in Bradenton. The injuy to the boy was so severe he needed stitches and reconstructive surgery.
The boy's family said the dog attacked him, but Padi's owner Dr. Paul Gartenberg, a vet, said Padi was provoked, according to MyFoxTampa.
Gartenberg argued the law didn't give any leeway in regarding the circumstances.
"I suppose there are some dangerous dogs that the public has to be protected from, but obviously Padi is not that dog," he told the station.
According to MyFoxTampa, the attorney representing the boy's family said his clients were happy with the judge's ruling. The family is suing Gartenberg for medical expenses.
The Bradenton Herald reported that Judge Andrew Owens issued a ruling in Padi's case Monday, finding that the severe-bite law "arbitrary and unduly oppressive."
"(The statute) results in an unconstitutional delegation of discretion in animal control authorities insofar as the statute provides animal control authorities no guided authority to select the severity of consequences for a dog's actions," Owens said, according to the paper.
The decision applies to only three counties in the state, Manatee, Sarasota and Desoto, the paper reported.
A state lawmaker is sponsoring a measure that would change the severe-bite law to require that a a hearing be held to determine if a dog should be euthanized.