Documents show evidence piled up in Utah disappearance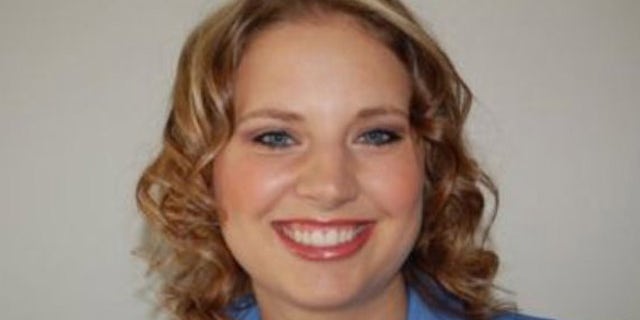 TACOMA, Wash. – In the quest to figure out what happened to Susan Powell in 2009, Utah authorities compiled a heap of evidence -- finding blood in the family home, an eerie hand-written "will" and a young son who bluntly said that mom was dead.
Despite all of the information, investigators with West Valley City police continued to say Friday that they are treating the case as a missing-persons matter. They have never named a suspect or filed charges in Powell's disappearance, even though her husband was linked with much of the evidence and scrutiny.
Josh Powell killed himself and their two young children in a gas-fueled inferno two months ago.
A prosecutor in Washington state, examining the unsealed files for the first time Friday, said he thought there was enough evidence to charge Josh Powell with murder.
"There is direct evidence. There is circumstantial evidence. There is motive," said Pierce County prosecutor Mark Lindquist. "There is everything but the body."
The documents, used as justification to search the home where Josh Powell was staying last year, detail a widespread case that investigators had built.
Shortly after Susan Powell disappeared, authorities found blood evidence on a floor next to a sofa and determined that it was Susan Powell's. The sofa appeared to have been recently cleaned, and two fans had been set up to blow on it.
Investigators found several life insurance policies on Susan Powell that totaled $1.5 million and determined that Josh Powell had filed paperwork to withdraw her retirement account money about 10 days after her disappearance.
The documents describe Josh Powell as unwilling to help in the investigation.
A safety deposit box used by Susan Powell had a hand-written letter titled "Last will & testament for Susan Powell," according to the documents. She wrote in that letter that she did not trust her husband and that they'd been having marital troubles for four years.
The letter also said that "if Susan Powell dies it may not be an accident, even if it looks like one," according to the documents.
Josh Powell always maintained his innocence and said he had taken their boys, then 2 and 4, on a midnight camping trip in freezing temperatures the night she disappeared.
One of the children, Charlie, told investigators in an interview shortly after his mom disappeared that she had gone on the camping trip with them but did not come back home and he did not know why, according to the files. A few weeks later, he told a church teacher with no emotion: "My mom is dead."
Investigators had found a gas can, tarps and a shovel in Josh Powell's vehicle shortly after the investigation began. Susan Powell's cellphone was also in the car, and Josh Powell "did not have an answer as to why," according to the documents. One person interviewed by police said Powell had once made comments about how to kill someone and dispose of the body.
Susan Powell's purse, keys, credit cards and other belongings were found in the couple's master bedroom.
West Valley City police on Friday refused to expand on any details revealed in the search warrant because the investigation is still ongoing, said Sgt. Mike Powell, who is not related to the Powell family.
"This case began as a missing person case and remains as such," he said. "But due to the suspicious nature ... murder and kidnapping have not been excluded."
Although police have only identified Josh Powell as a "person of interest," Sgt. Powell didn't rule out eventual charges against his father, Steven Powell.
Josh Powell moved with the boys to Steven Powell's home in Puyallup, Wash., but the grandfather was arrested and charged with voyeurism and child pornography last September.
The boys were placed with Susan Powell's parents for their safety.
On Feb. 5 -- a few days after incestuous images found on Josh Powell's computer prompted a judge to order him to undergo a psycho-sexual evaluation -- he locked a social worker out of his rental house, attacked the boys with a hatchet and ignited the home in an explosive, gas-fueled inferno. The social worker was not injured.
Pierce County sheriff's spokesman Ed Troyer said his detectives would have arrested Powell "a long time ago" if this had been their case. He said a detective in Washington state was aware of the details gathered and local authorities had been anticipating that Utah investigators would pursue an arrest.
"Obviously, it's frustrating," Troyer said. "We were always waiting for the phone call to go arrest him."
The documents also describe how Steven Powell had an apparent obsession with his daughter-in-law. A locked cabinet in Steve Powell's bedroom contained multiple images of Susan Powell, including some of her in her underwear. Other images showed nude female bodies with Susan Powell's face copied onto them.
Another image showed Steven Powell masturbating to an image of Susan Powell.
Susan Powell wrote in her personal journals that she did not want Steven Powell involved in her life and wished that Josh Powell would sever ties with him. She described Steven Powell as a pedophile.