Documentary follows two generations of children of fallen heroes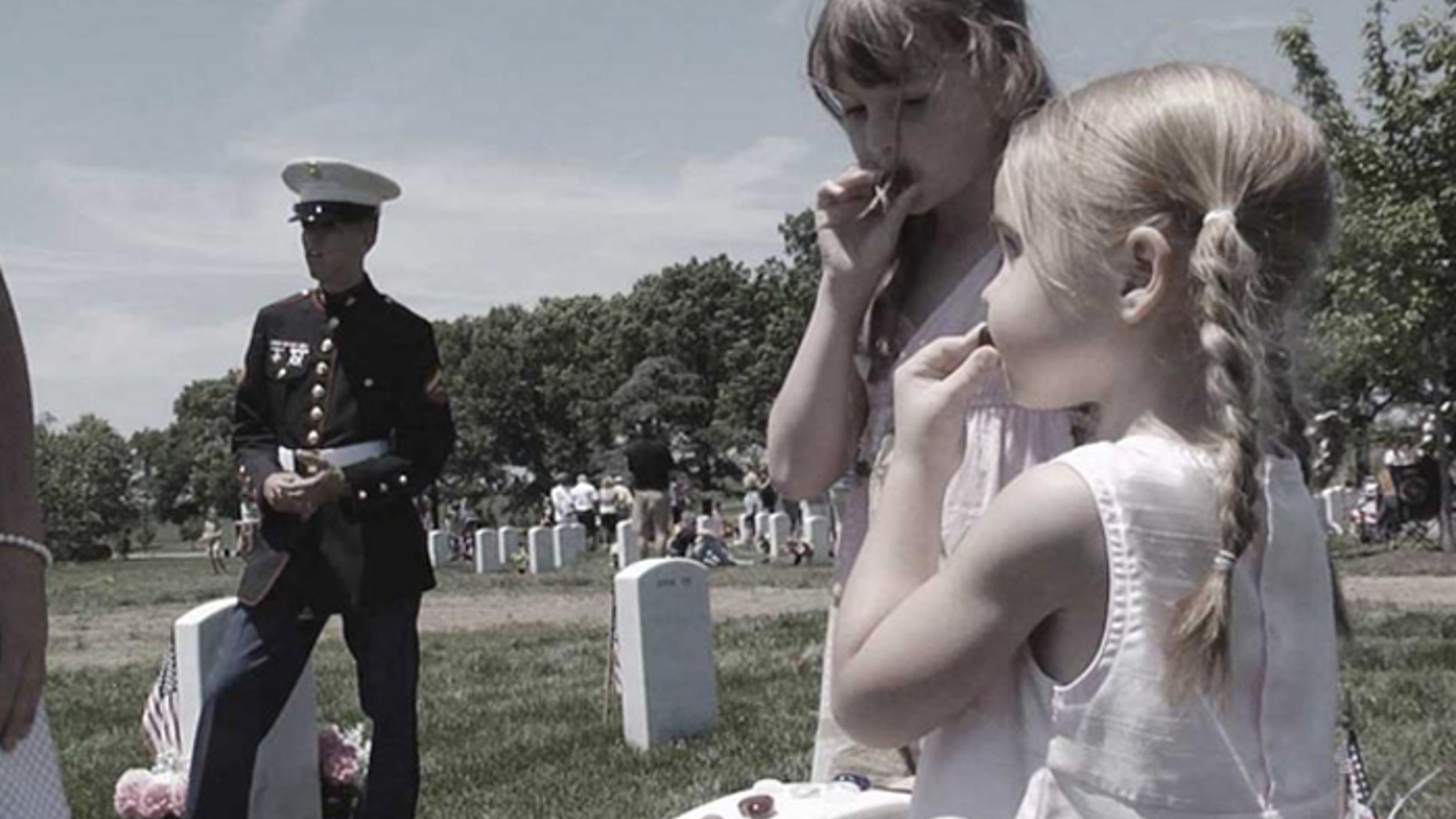 A documentary premiering tonight honors two generations of children who have lost parents in war, exploring the tragic bond that unites them.
"The hardest thing for me to face is that he's not on this planet any more, obviously."
Based on an organization called Gold Star Children, which links kids who recently lost a parent in Iraq or Afghanistan with an adult who lost a parent in Vietnam, the documentary shows how the older generation mentors the younger one, teaching them how to heal based their own experiences.
[pullquote]
The film follows the parallel journey of two generations. One woman, Jennifer Denard, whose father died 40 years ago, with a teenager Cierra Becker, who lost her dad in Iraq when she was 7.
"I look out the door and I see two soldiers in dress greens and it's not like they're happy," Becker told FoxNews.com. "And as soon as I saw that, I didn't know what to do and I ran up to the bed and I tried to fall asleep because I thought it was a dream."
Becker said she still struggles to move forward.
"The hardest thing for me to face is that he's not on this planet any more, obviously," she said. "And that my sister didn't get to know him."
It's a reality for an estimated 4,600 American Gold Star Children. Mitty Griffis Mirrer is also a gold star child and that's why she founded the organization in 2008. She also produced and directed the documentary. Her father, William Griffis, was killed in Vietnam in 1970 – tragically on the very day Mitty was born.  Back then, the loss of a loved one in war wasn't talked about openly. She started the organization so kids could talk about their loss and heal.
"My own father was a Marine and he was killed in Vietnam," said Griffis Mirrer. "So if you can imagine post-Vietnam, there were no family support groups. But that was the climate of the country, right?
"There was a lot of discourse I guess you could say and a lot of angst about that situation and the children got the message to just not talk about it," she added.
The name Gold Star came from when a husband died during World War I and World War II, the wife would wear a gold star and put one on her house.
The documentary airs tonight on the Pentagon Channel. Copies are also available on the organization's website.