Dive-bombing hawks 'targeting' heads of clueless Connecticut pedestrians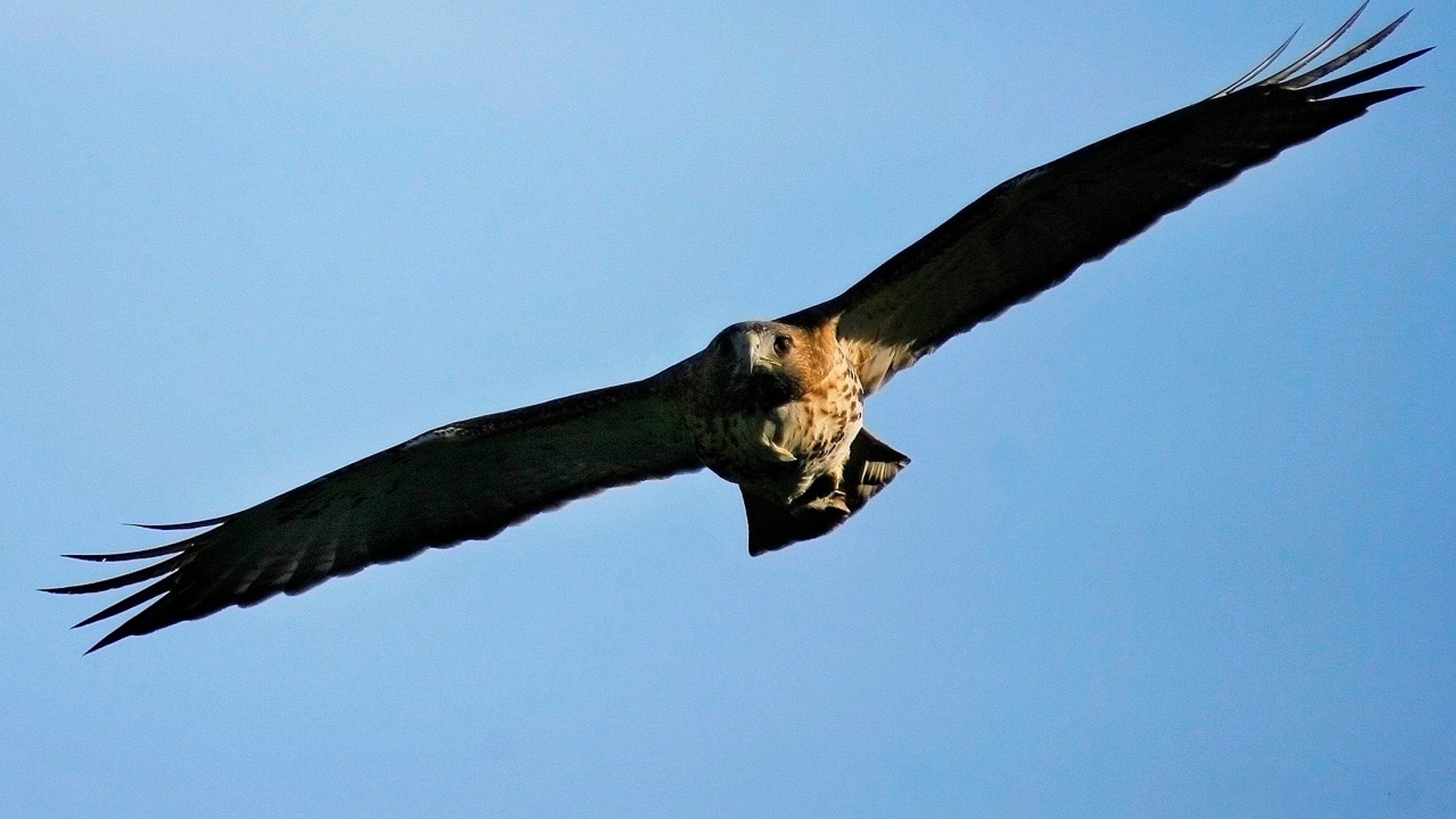 Police are warning residents in Fairfield, Connecticut to be alert: hawks are apparently "targeting" heads of clueless pedestrians in the area.
The warning comes after a hawk attacked an Old Mill Road resident in her yard on March 19, the Fairfield Police Department said in a Facebook post Sunday.
Due to this encounter and "numerous previous hawk incidents," authorities said they have asked state and federal wildlife experts to come in and remove the hawk or hawks in question from one neighborhood.
"All past hawk incidents involve hawks flying in undetected from behind a single person walking, with the hawk targeting the head area of the walker," Fairfield police explained.
MAN REACHING FOR BASEBALLS GETS STUCK BETWEEN 2 BUILDINGS, IS FREED 3 HOURS LATER
Police urged residents to use caution "when walking alone" around the neighborhood, especially around Old Mill Road, Sycamore Lane and Henry Street. Animal control officers will regularly patrol the neighborhood until the situation is resolved.
Residents can contact Animal Control at 203-254-4857 to report a hawk sighting. Anyone with a complaint about a hawk incident is asked to call the Fairfield Police Department at 203-254-4800.
This isn't the first time residents have battled the big birds.
The Fairfield Citizen says there were reports of hawk attacks around Old Mill Road in 2016 and 2017. According to the local newspaper, the neighborhood is near Mill River, a common nesting area for birds.
The Associated Press contributed to this report.