Possible 'serial murderer,' rapist targeting sex workers in Detroit, police chief says
A suspected "serial murderer and rapist" is believed to be behind the killings of at least three women in Detroit since March, the city's top cop revealed Wednesday.
Detroit Police Chief James Craig said at a news conference the killings of the women -- all believed to be sex workers found in various states of decomposition in abandoned buildings -- was the "makings of a serial killer and rapist that's operating on the east side of Detroit."
"We wanted to get this information out because clearly, it appears there is a trend, and a pattern, and we wanted to make our community, the sex worker community, aware of this very dangerous suspect," Craig told reporters.
VIRGINIA BEACH KILLER'S RESIGNATION LETTER SHOWED NO SIGN OF IMPENDING RAMPAGE
Craig said there were other connections between the cases, but he didn't want to go into a lot of detail.
The most recent victim was discovered around 5 a.m. Wednesday in a vacant house on Mack Avenue on the city's east side. Police told FOX2 the woman was found naked and had likely been there for a couple of days because of the stage of decomposition.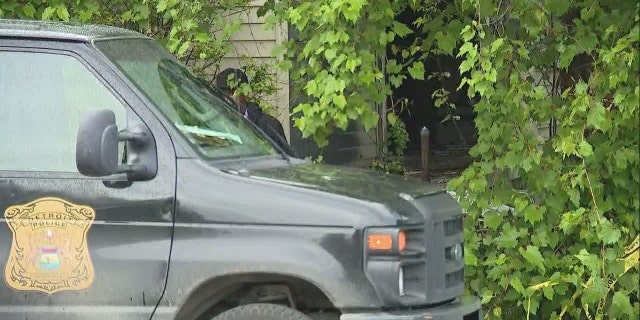 Investigators were seen carrying a backpack out of the home that officials told FOX2 was filled with various IDs. Police, however, are not yet sure if the bag may have been ditched by someone breaking into cars in the area, or if it could be connected to the woman's death.  
"Man it's sad. I got kids, nieces and nephews around here, they walk to school. It's not right," a neighbor named Tavie told the television station.
SOUTH CAROLINA DAD GUILTY OF KILLING 5 YOUNG CHILDREN, PROSECUTORS SEEK DEATH PENALTY
The first victim was found in a home in the 2000 block of Coventry Street on March 19. Craig said it was initially believed she died of an overdose but a medical examiner found she was killed from blunt force trauma. The second victim was discovered on May 24, according to FOX2.
The two initial victims were described as a white and black woman aged 52 and 53, according to Craig, who added authorities don't believe the killings are racially motivated. He said there is no suspect or suspect vehicle at this time.
"Typically in these kind of cases, suspects are consistent in the manner in which they commit their crimes," he said.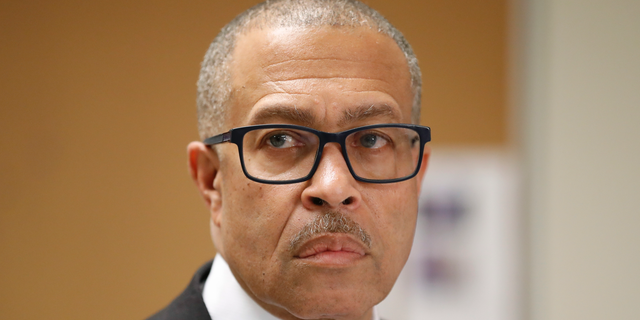 Craig said the suspect is targeting women in their early 50s by luring them into abandoned buildings, sexually assaulting them, and then killing them in the vacant structure.
He added that because the victims have been found in vacant buildings and appeared to have died of blunt-force trauma, it makes things "a little more challenging" for investigators since no one heard any gunshots to report to authorities.
"We're not finding these murder victims right away," he said.
CLICK HERE FOR THE FOX NEWS APP
The chief asked sex workers and residents who live near vacant buildings and who may have seen anything to come forward. He made a public appeal for more information, especially from people who accept money for sex, although he also cautioned that "we're not trying to create an alarm across the city."
"We're not here to arrest you," the chief said. "We're going to make sure you're safe."
Anyone with information is asked to contact Detroit Police or Crime Stoppers of Michigan at 1-(800) SPEAK UP.
The Associated Press contributed to this report.