Detroit man charged with robbing wounded officer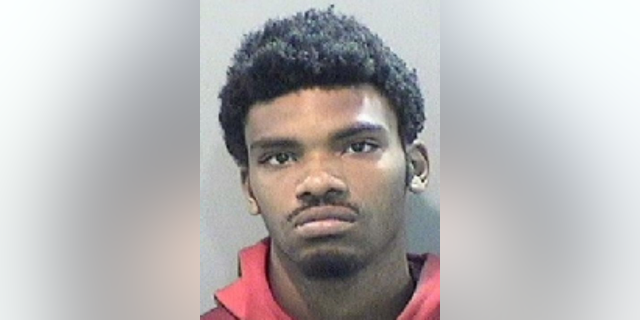 NEWYou can now listen to Fox News articles!
A man in Detroit was set to be arraigned Wednesday after police said he added insult to injury by robbing an officer who was wounded on the ground.
Keevon Robinson, 19, faces charges including armed robbery and conspiracy to commit armed robbery.
Surveillance video shows the off-duty police officer entering a liquor store on the east side of Detroit at 11:00 PM Sunday night. Soon afterwards, as he was leaving, a man with a gun ran toward him, triggering a shootout. The officer was wounded in the leg and torso before killing his attacker.
Robinson approached 8 minutes later. "That person came up, took his time, very deliberate, approached the downed suspect, touched him. And in my mind there was some relationship," said Detroit Police Chief James Craig.
NYC COMMISSIONER: POLICE OFFICER STILL FIGHTING FOR HIS LIFE
Robinson took the gun and cell phone from the officer as well as the gun from the suspect, according to police.
Craig said the officer "responded appropriately" to an imminent threat on his life.
The 27-year-old officer has not yet been named. He was taken to Detroit Receiving Hospital in critical condition. He is currently recovering in the hospital and is said to be in good spirits, according to Craig.
The officer graduated from the academy 6 months ago.
1 KILLED 1 WOUNDED AFTER SETTNIG UP MEETING TO BUY SNEAKERS