Detroit man, 18, ordered to trial in 2 rape cases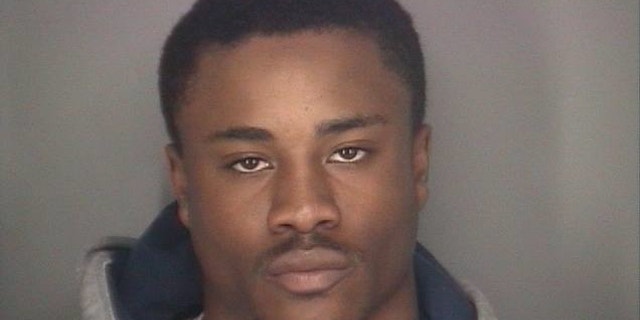 DETROIT – Two women testified in a Detroit courtroom Tuesday that an 18-year-old man approached them as they walked alone on city streets this month, forced them at gunpoint to desolate areas and raped them.
After hearing their testimony, a judge decided there was enough evidence for Job Hughley to stand trial on charges of first-degree criminal sexual conduct, which carry a maximum penalty of life in prison.
Hughley also is charged in an April 12 attack on a 37-year-old woman who was pushing her 6-month-old daughter in a stroller on the city's northwest side. Police say he forced the mother to strip, then shot her in the back when she tried to run. A preliminary examination in the case was postponed until May 31 because the victim is unable to testify due to her injuries. Authorities have said the child was unharmed.
Defense lawyer Evan Callanan said he intends to ask the court for a psychiatric examination of Hughley.
The two alleged rapes happened to women in their 20s.
In the first case, which occurred around 7 p.m. on April 4 in northwest Detroit, the victim said she was getting off a bus when a man — whom she identified in court Tuesday as Hughley — showed her a gun, put it away and made her walk to an alley surrounded by abandoned homes.
"Take off all your clothes, or I'll shoot you," the woman recalled Hughley saying to her. She said Hughley threw her bag containing her cellphone over a fence and raped her. Afterward, the woman said Hughley asked for her phone number.
Prosecutors said the attack in the second case took place around 5:50 p.m. on April 10 on the city's west side. The victim testified Tuesday that Hughley ran up behind her and pointed a gun at her.
"I said: 'My money's in my pocket,' " the woman testified. She said Hughley's response was: "I don't want that."
The woman said Hughley forced her near a school building where he raped her. The victim said Hughley ordered her to walk to another location where she was raped again.
Hughley tossed the woman's cellphone in an abandoned home and later got on a bus, she testified.