Detroit-area community leaders urge patience during probe into motorist's beating by police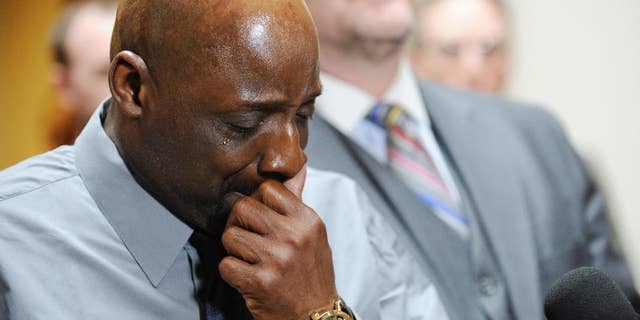 INKSTER, Mich. – City, police and religious leaders are urging patience in a Detroit-area community during an investigation into the arrest of a black man who was pulled from his car, repeatedly punched in the head and subdued with a stun gun.
The leaders called for calm Thursday in suburban Inkster, where 57-year-old Floyd Dent was arrested in January. Dent says he was innocent and protecting himself, while police counter he refused to pull over, resisted arrest and threatened them.
Video of Dent's bloody arrest first aired on WDIV-TV. More than 50 people protested outside the Inkster police department Wednesday and demanded officers be fired.
Police Chief Vicki Yost says she's "confident" residents will "let this investigation conclude." One officer has been pulled off the street, but she declined to discuss others involved.