Decorated soldier from 'Black Hawk Down' battle in Somalia dies at 52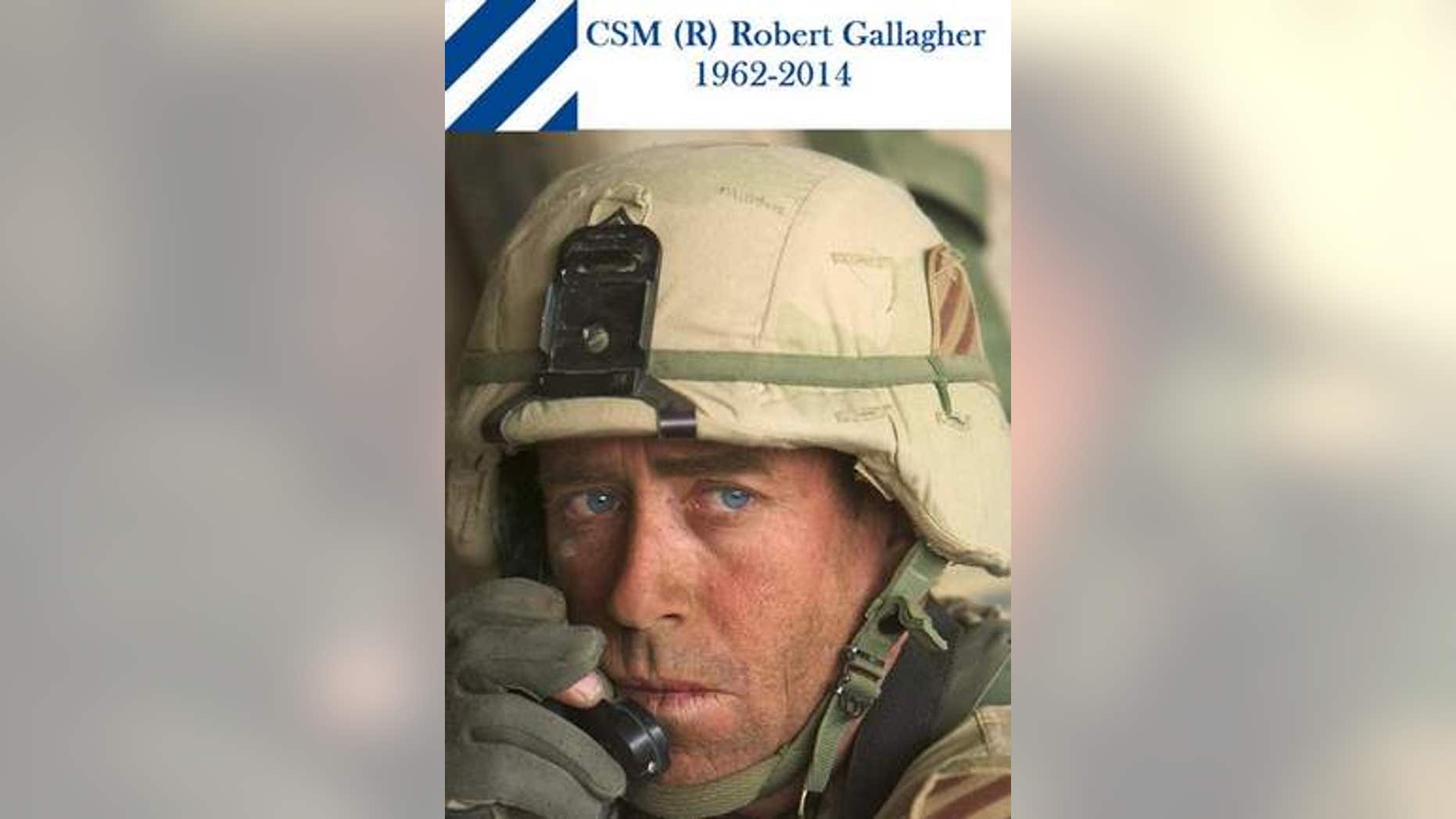 A decorated soldier who participated in the Somalia battle immortalized by Hollywood blockbuster "Black Hawk Down" was reportedly found dead in his Georgia home earlier this month.
Retired Command Sgt. Maj. Robert Gallagher, 52, died of natural causes as a result of a heart condition, the Army Times reports. He served as the command sergeant major for the Army's Wounded Warrior Program, but had extensive experience in major combat operations, including Operation Just Cause in Panama and with Task Force Ranger in Mogadishu, Somalia, which was later made famous by the 2001 film.
"You know, I don't say this lightly, but Bob is probably one of, probably the best soldier I ever served with, retired Col. Greg Gadson told the newspaper. "That man really cared about soldiers."
Born in Bayonne, N.J., Gallagher joined the Army in 1981 and later earned several awards and decorations, including a Silver Star, two Purple Hearts and two Bronze Stars. He earned the Silver Star in 2002 during Operation Iraqi Freedom as troops advanced from Kuwait to Baghdad, when he suffered a leg wound but continued to direct his men.
"The best day and worst day of my life was when I served in Mogadishu, Somalia, on October 3, 1993, as part of Task Force Ranger," Gallagher said in 2010. "It was the worst day, because we lost 18 soldiers and 84 others, including myself, were wounded. It was the best day of my life because it showed the incredible performance of our warriors in long-protracted battle under extraordinary circumstances in an urban environment. Throughout it all, the warriors that fought that day performed in a manner that was consistent with the values of our nation, and I was very proud of that."
A memorial ceremony is scheduled for Oct. 31 at Fort Benning in Georgia. Gallagher will be buried at Arlington National Cemetery, but a date has not yet been determined. He is survived by his wife, Denene, and sons Patrick and Sean.