Death Toll Rises to 5 in Hawaii Fireworks Facility Blast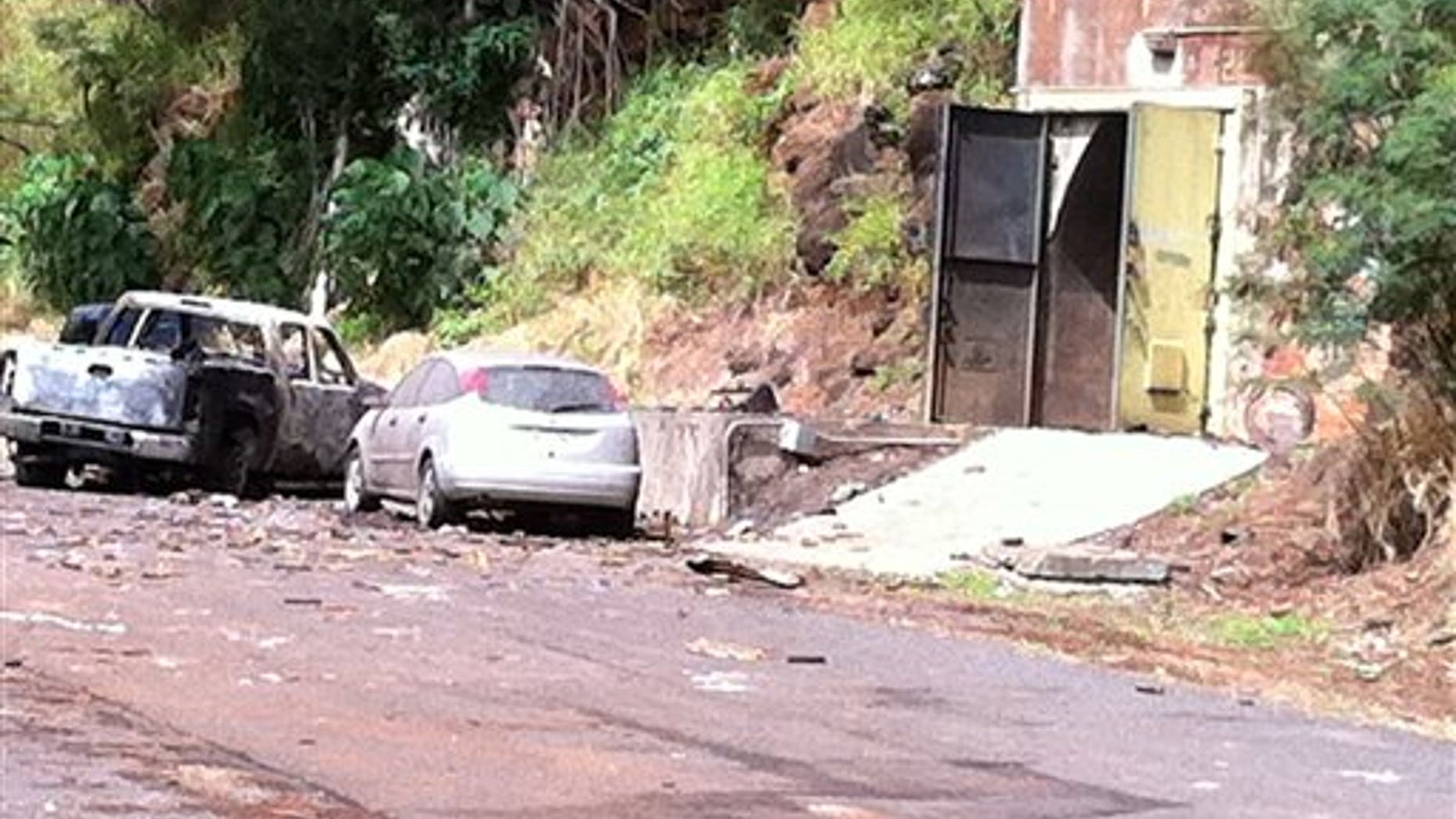 WAIPAHU, Hawaii -- A bomb squad has found the remains of two people missing after a fireworks storage bunker blast in Hawaii, bringing the death toll to five.
The blast at a former military bunker where fireworks were warehoused occurred Friday, killing three people and leaving two others missing.
Honolulu Fire Department Capt. Gary Lum told The Associated Press that the bodies of the two missing men were found Saturday.
He says the bunker had been too unstable to enter until a bomb squad team in protective gear was able to retrieved them Saturday.
Lum says the cause of the blast is still undetermined because investigators haven't yet been able to reach the explosion site.