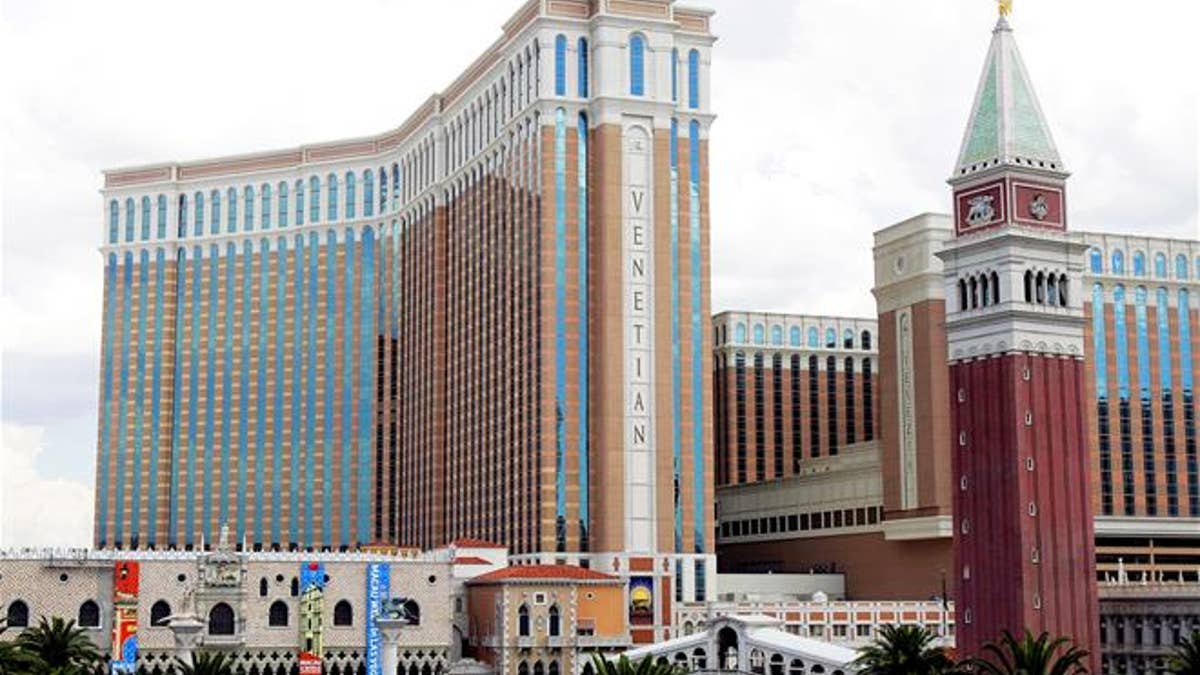 A man's death while in police custody on the Las Vegas Strip is making headlines, in part because of an officer's use of a neck restraint. Police say the incident began when the man approached two officers inside the Venetian hotel and casino about 1am Sunday, reports the AP.
The officers say he was acting erratically, claiming that people were after him, and took off outside. They followed, spotted him trying to get into someone's pickup, and used a stun gun on him, but the officers say the man continued to fight them.
One officer then punched him multiple times and used "a department approved control technique called the lateral vascular neck restraint," per a police statement cited by the Las Vegas Review-Journal. The man, who was unarmed and has not been identified, lost consciousness and was pronounced dead at a hospital about 1:40am. The incident is drawing comparisons to the death of Eric Garner in New York City, who could be heard telling police "I can't breathe" while in a chokehold. The department, however, says the restraint used is not a chokehold because, when deployed properly, it does not block a suspect's airway. Instead, it restricts the flow of blood to a person's brain by "compressing arteries in the neck," per the Washington Post, which digs into the semantics via the National Law Enforcement Training Center. In short, the restraint is meant to be a safer alternative to a chokehold, though the ACLU in Nevada isn't making such distinctions. "The incident of a man dying in police custody today is one more reason why the use of chokehold practices must stop," says the group's executive director. "Too many people have died as a result of this type of excessive force."
This article originally appeared on Newser: Man in Vegas Dies in Police Custody After Neck Restraint