Deadly California plane crash caught on video, 29-year-old victim identified
The harrowing final moments of a small plane that plummeted to the ground Sunday were captured on a dashcam video, as family members have identified one of the five victims in the tragedy.
The Cessna 414 Chancellor crashed in Santa Ana, approximately a mile from John Wayne Airport, in the parking lot of a shopping center, according to Federal Aviation Administration spokeswoman Arlene Salac. She added the pilot of the aircraft had declared an emergency shortly before the crash.
A driver captured the moment the plane spiraled to the ground on a dashboard camera. People who witnessed the crash said the plane's engine cut out as it fell to the ground.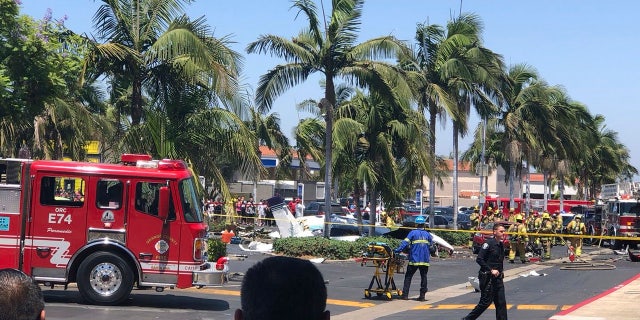 "My godson and I heard the noise, and then I looked up, and it was already lowering down. It, like, lost control, and it was twirling, and the more twirl, the more lower it came down, and then we heard the bang," Connie Hernandez told ABC7.
All five people on board the aircraft were killed, officials said. One of the victims was identified by family members as 29-year-old Nasim Ghanadan, who is a realtor at Pacific Union and was on the flight for work, KGO-TV reported.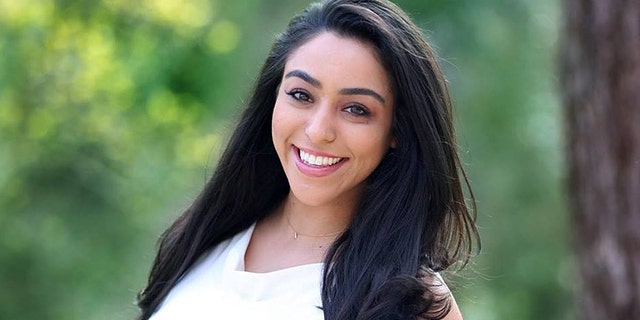 A spokesperson for Pacific Union told KGO-TV that all of the passengers on the flight worked for the company.
SMALL PLANE CRASHES IN SOUTHERN CALIFORNIA PARKING LOT; 5 KILLED, AUTHORITIES SAY
Ghanadan's profile on the company website said her clients "appreciate her honesty, tenacious work ethic, strong negotiation skills, and cheerful spirit."
"Her business philosophy is to treat her clients like family," the website stated.
Photos from the scene showed the plane upright, but on its belly. Several roads surrounding the shopping center and the South Coast Plaza mall across the street were closed.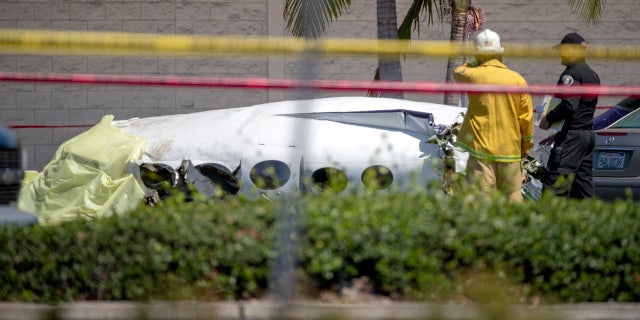 The FAA and the National Transportation Safety Board will investigate the cause of the crash, Salac said.
Fox News' Samuel Chamberlain contributed to this report.