Cross memorial for fallen veterans back up after public outcry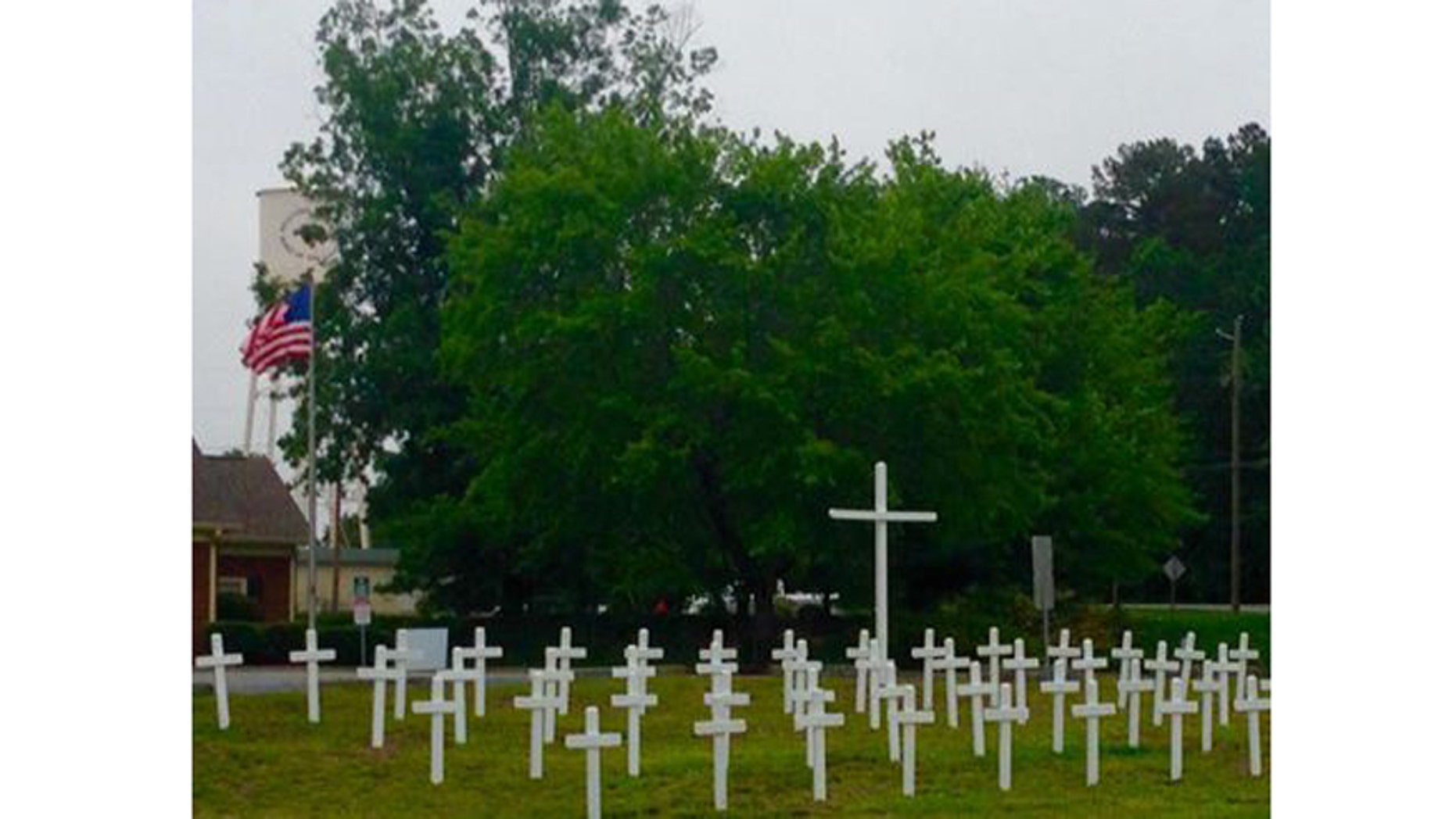 A Memorial Day cross display honoring fallen soldiers is back up Wednesday along a state highway in Georgia, after it was taken down last week amid controversy.
The 79 white, handmade crosses posted on public property along state Highway 92 in Hiram, Ga., were meant to represent the 79 Paulding County residents who died in America's wars, according to town officials.
But the crosses were abruptly taken down last Friday after someone called Hiram City Hall questioning whether the soldiers were all Christian.
The moved sparked public outcry -- particularly on social media -- and, after a city council meeting Tuesday night, the crosses were put back in place Wednesday morning.
"It was never about religion -- it was just to honor them," Hiram Mayor Teresa Philyaw told FoxNews.com Tuesday.
"We wanted to make sure that they weren't forgotten. We also wanted their families to know that our hearts still bleed for them," Philyaw said.
"The cross is a 'rest in peace' symbol to me," she said.
But not everyone in the Georgia town with a population of 2,332 agreed with Philyaw. Hours after the crosses were posted, an unnamed resident called the office of city manager Barry Atkinson and asked whether all 79 military personnel were Christians.
That phone call prompted the town, fearing a lawsuit, to remove the crosses from public land -- though none of the veterans' families had complained, according to Philyaw.
The cross memorial ignited fierce debate on social media -- with many people saying its removal is political correctness run amok, while others argued all faiths should be represented.
At the city council meeting Tuesday night, many spoke in favor of the memorial and pushed for it to be restored. Tommy Dingler, whose son Joshua was killled in Iraq, held up a photo of the 19-year-old as he addressed the council, Fox affiliate WAGA-TV reported.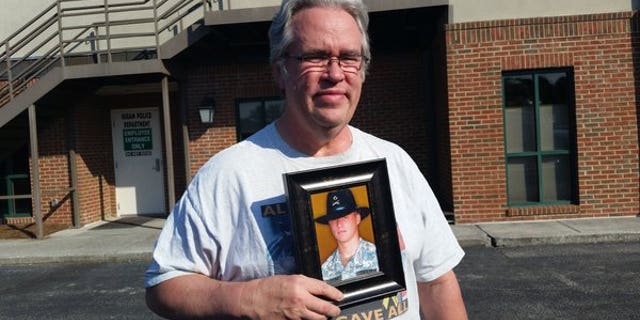 "A cross has been used for fallen soldiers from the time of the Red Coats, Patriots, Yankees, Rebels -- they all used it," Dingler said.
Other attendees accused the council of cowering to one complaint, while failing to honor the families who want their loved ones remembered. The city council eventually agreed, voting unanimously to put the crosses back up.
"We just really would love to think this person will understand that it was never a religious thing -- it was just to honor these people who died for him and for all of us," Philyaw told the station.