Cross-country crime spree suspect to face judge in Massachusetts court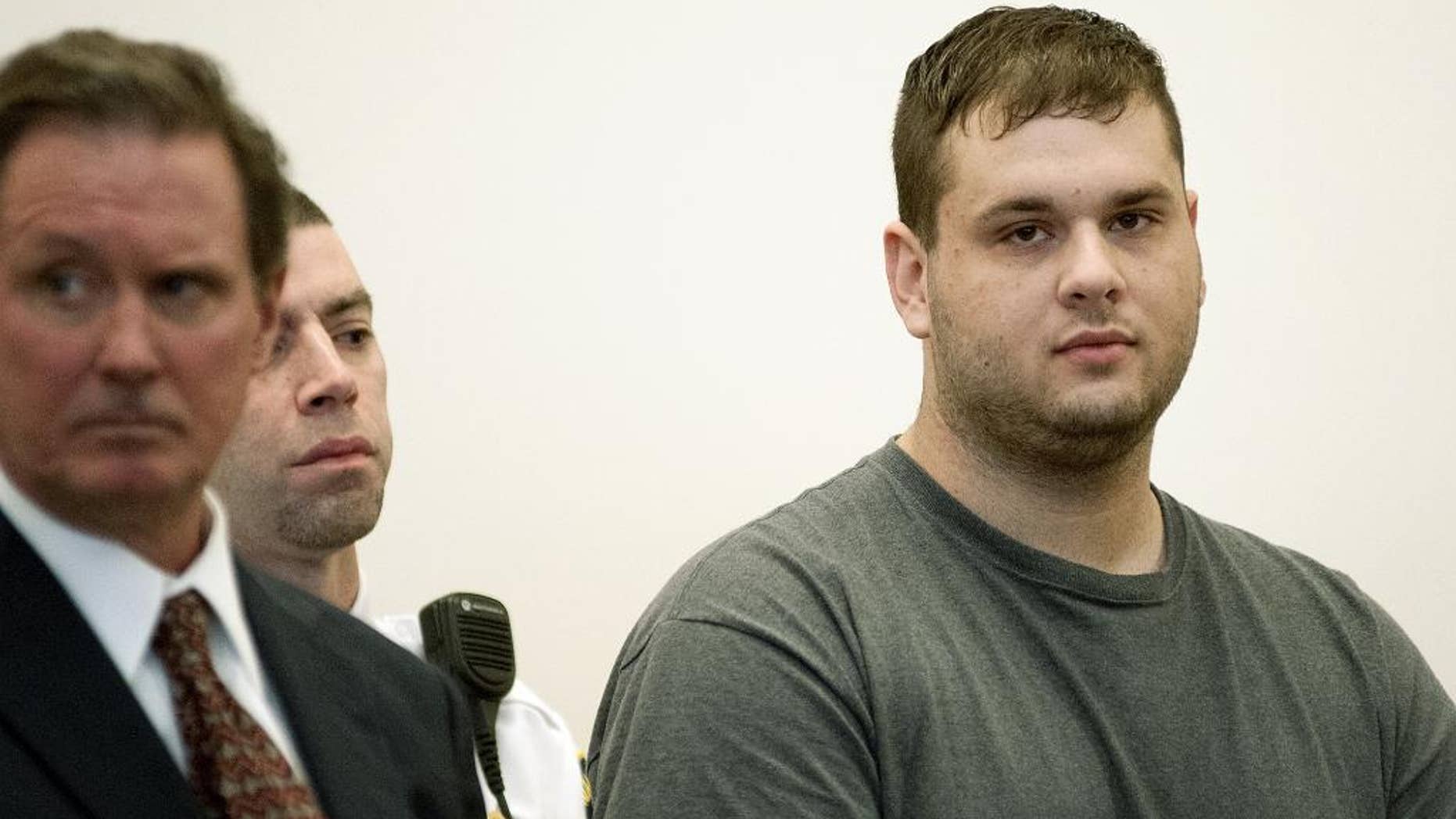 WORCESTER, Mass. – A man suspected of raping a 13-year-old girl, then going on a cross-country crime spree after cutting off his court-ordered monitoring bracelet, is due to be arraigned in a Massachusetts court.
Authorities say Gregory Lewis, of Southbridge, spent six weeks on the run after snipping off the GPA monitoring device ordered by a judge when he was arraigned in August on charges that included statutory rape of a child.
Lewis is suspected of committing a string of rapes, kidnappings and robberies of female escorts in North Carolina, Colorado and Oregon while he was on the run. He was captured Oct. 28 in the village of Fort Edward, New York, after driving into the Hudson River while fleeing from a traffic stop.
Massachusetts state police said Lewis told several people that his "ultimate goal" was to return to Massachusetts to kill his 13-year-old accuser.
Police said Lewis kidnapped, robbed and assaulted a woman he met online at a hotel Sept. 23 in Charlotte, North Carolina. Two days later, he went to his stepfather's home in Southbridge, where he allegedly tied up and assaulted him. Police said he left with a 9mm handgun and more than 200 rounds of ammunition.
Lewis, 26, was scheduled to be arraigned Monday in Worcester Superior Court on charges related to the crimes he allegedly committed in Massachusetts.