Crews working to box in wildfire near Georgia-Florida line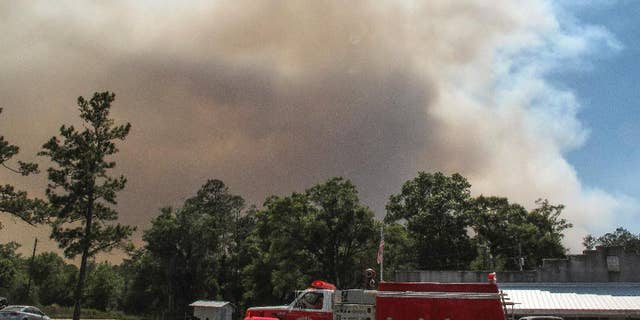 FOLKSTON, Ga. – Grounds crews with plows and bulldozers are working to box in a wildfire threatening small communities at the edge of the Okefenokee Swamp in southeast Georgia.
Fire officials said in a news release Wednesday the vast fire near the Georgia-Florida state line has charred more than 220 square miles (570 sq. kilometers) since April 6. Most of that acreage is on public land within the Okefenokee National Wildlife Refuge.
Two small communities outside the swamp's southeast border remain under a mandatory evacuation.
Susan Heisey, a spokeswoman for the firefighting command team, says no homes have burned and milder fire growth Tuesday gave crews a chance to build and fortify fire breaks to help protect populated areas.
But Heisey says the dry, hot weather remains ideal for flames to spread.