Crews continue removing oil from leaking barge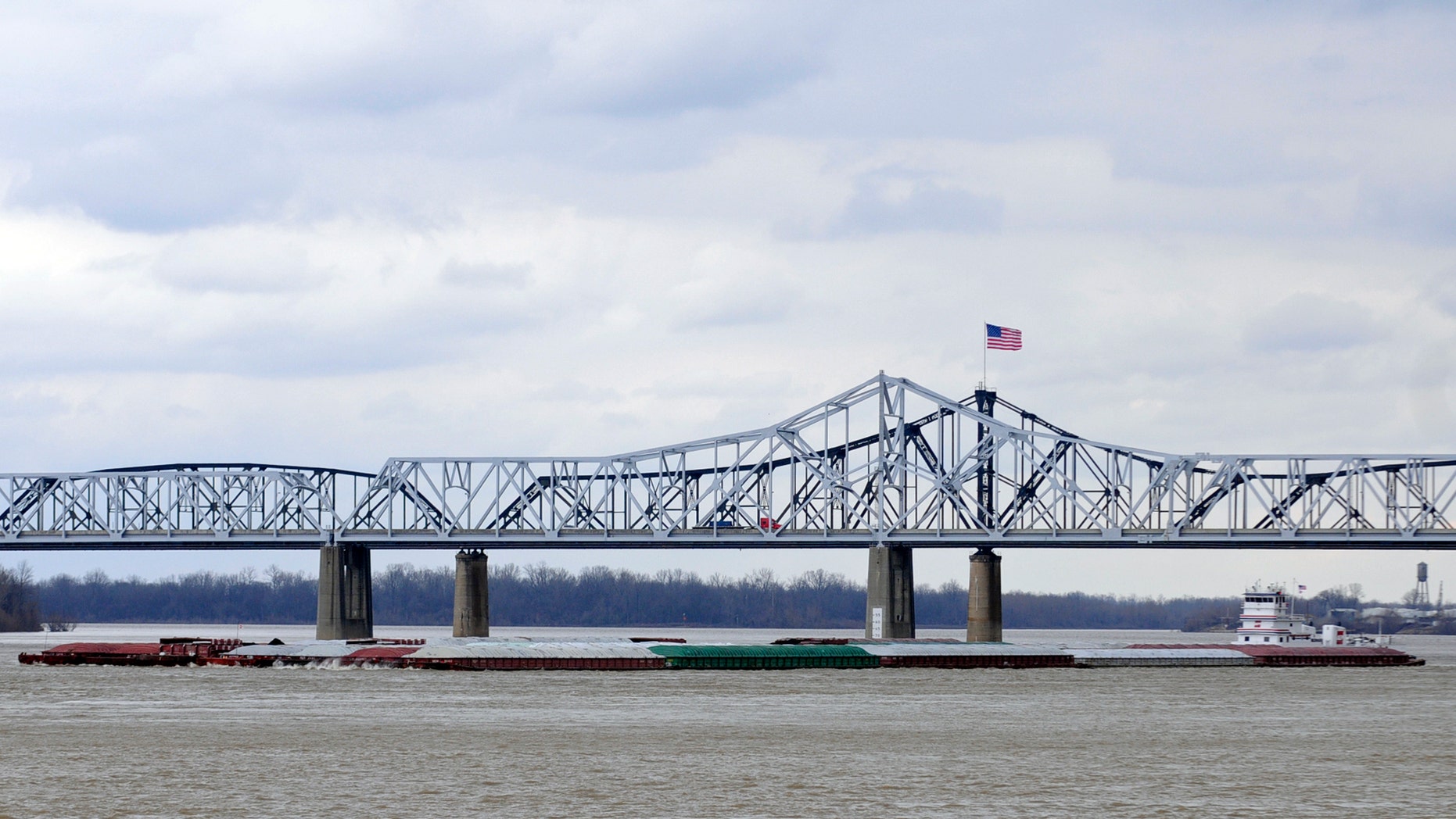 JACKSON, Miss. – The Coast Guard says operations continue to remove oil from a leaking barge on the Mississippi River.
Coast Guard Petty Officer 3rd Class Jonathan Lally said early Friday that vessel traffic on the river remains restricted through the area near Vicksburg.
Crews are still trying to pump all the oil from the damaged barge onto another vessel, a process known as lightering.
A 16-mile stretch of the river was closed Sunday after two oil barges hit a railroad bridge and one of them started leaking light crude.
The Coast Guard is now allowing restricted traffic.
Southbound commercial traffic was being allowed to pass through the area during daylight hours, and northbound commercial traffic will be permitted to move at night.