Courts could give San Francisco sanctuary in potential suit over illegal immigrant policy
NEWYou can now listen to Fox News articles!
While Kathryn Steinle's parents are still reeling from their loss and San Francisco and federal authorities point fingers at each other, the possibility of a lawsuit overturning the city's illegal immigration policy would appear to be remote, based on past attempts to sue sanctuary cities.
The parents of Steinle, whose death allegedly at the hands of an illegal immigrant in San Francisco sparked a national debate about so-called sanctuary cities, said they have not begun to consider the politically-charged policy that some blame for their daughter's death.
Liz Sullivan, Steinle's mother, said she and her husband, who held his daughter as she died after being shot while strolling through a tourist area on July 1, are still grieving for their 32-year-old daughter. Although critics blame the policy embraced by San Francisco and more than 100 other cities of blocking federal deportation of illegal immigrant criminals, Sullivan said she hasn't considered legal action.
"We're still reeling from the loss," Sullivan told FoxNews.com. "We weren't even speaking about political [ramifications] until after the memorial service."
"These laws were created for cities and Congress to work together and what you are seeing is a breakdown of that system. And it's intentional and for political reasons."
Families of other victims of illegal immigrant killers have sued sanctuary cities for violating federal law and putting their loved ones in danger, but no such cases have been successful. However, in the Steinle case, federal officials have placed the blame for five-times-deported Francisco Sanchez being on the streets squarely on San Francisco's "sanctuary" policy. Immigration and Customs Enforcement had asked the San Francisco Sheriff's Officer to turn Sanchez over after his marijuana possession charge was adjudicated so he could be sent back to Mexico, but the city freed him instead.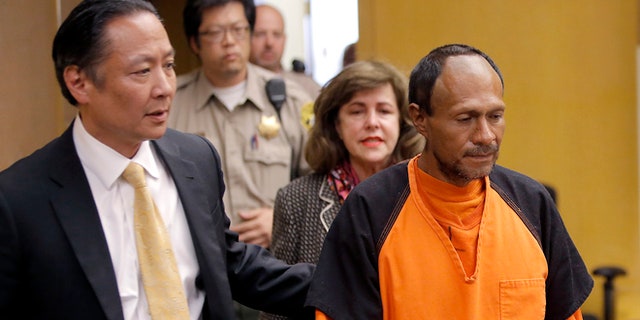 "Here's a jurisdiction that's not even honoring our detainer for someone who clearly is an egregious offender," an ICE official told FoxNews.com.
The city of San Francisco has been sued in a similar situation once before. On June 22, 2008, illegal immigrant and MS-13 member Edwin Ramos killed Anthony Bologna and his sons, Michael and Matthew, near the family's home in the city. Two months later, Bologna's widow, Danielle Bologna, sued San Francisco, claiming that its sanctuary city policy contributed significantly to the three deaths. The case bounced around, moving from federal court to state court before a judge ruled in 2010 that the city wasn't at fault, in part because the sanctuary city policy was intended "to improve immigration controls" rather than prevent crime.
In another California case, Jamiel and Anita Shaw sued the city of Los Angeles for wrongful death after their son, Jamiel Jr., a high school football star with a scholarship offer from Stanford, was killed by an illegal immigrant gang member. That case also was thrown out by a state judge. The parents and their supporters next sought to pass a law that would deny sanctuary city protections to illegal immigrants if they are members of gangs, but "Jamiel's Law" never made it onto the ballot.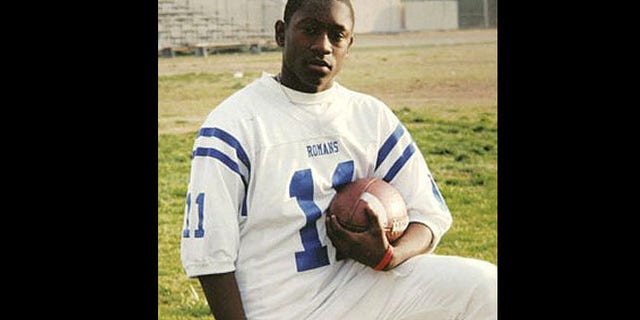 If Steinle's family sues, it could be a tough case to win, said Anna R. Yum, a criminal defense attorney based in San Diego and a Fox News contributor.
"The main issue is whether the Steinle family could file a lawsuit against the city on the theory that it provided sanctuary to illegal immigrants by shielding them from deportation and thereby causing the murder of Kate Steinle," Yum said. "State law typically protects cities from being sued for injuries unless a city violated a law and caused harm that a statute was designed to prevent."
The key, according to Yum, would be showing that the city violated a state or federal law aimed at preventing violent crimes by illegal immigrants.
The real solution, according to Dan Stein, president of Federation for American Immigration Reform, is for the federal government to pressure cities to comply with federal policy and detain illegal immigrants until they can be turned over to Immigration and Customs Enforcement officials.
"The American public is in danger," Stein said. "Congress has a right to keep the detainers mandatory. These laws were created for cities and Congress to work together and what you are seeing is a breakdown of that system. And it's intentional and for political reasons."
On Friday, San Francisco Sheriff Ross Mirkarimi blasted back at Mayor Ed Lee and federal officials who have blamed his department for Sanchez's release, and said he would review how his department and federal authorities communicate.
"A tragedy of this dimension requires us all to step back and look at our policies," he said.