Cougar attack in Washington kills 1 biker, injures another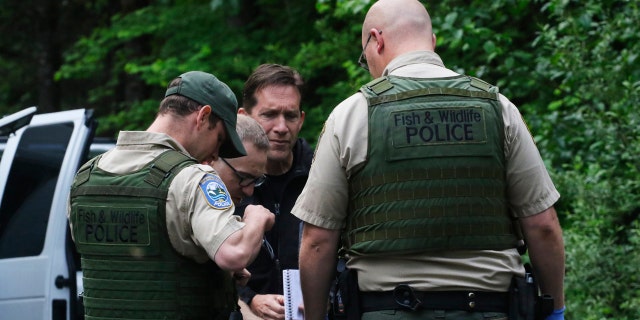 NEWYou can now listen to Fox News articles!
One man is dead and another is injured after they were attacked by a cougar Saturday while mountain biking in Washington State, police said.
King County Sheriff's spokesman Sgt. Ryan Abbott said the pair, whose identities haven't been released, were attacked while they were going for a mountain bike ride in North Bend, east of Seattle.
It is not clear if the victims were biking together or separately.
The 31-year-old survivor was taken to Harborview medical Center where he remains in serious condition, the hospital said in a statement. He was alert and was heard talking.
The second victim was found dead and, according to Abbott, had not been removed from the scene.
The cougar had been standing over the body of the victim when authorities arrived, KIRO reported.
The Washington Department of Fish and Game was tracking the animal down, which reportedly ran into the woods following the attack.
Police later confirmed that the cougar was found and "euthanized."
The Associated Press contributed to this report.