Cops: Former Bush Official Killed, Found in Landfill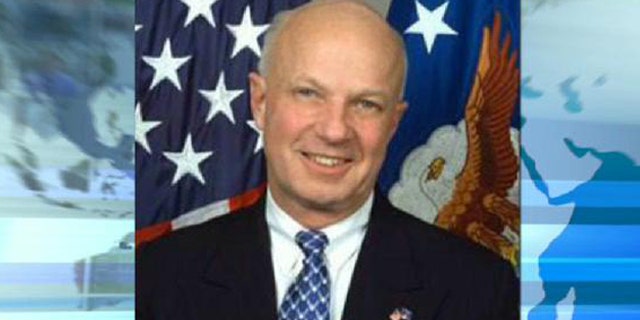 Delaware Police are investigating the apparent murder of a former Bush official who also championed the fund-raising effort to build the Vietnam Veterans Memorial on the Mall in Washington, D.C.
John P. Wheeler III, 66, was found dead in a Delaware landfill, and his death has been ruled a homicide by Newark, Del., police. They are asking the public for leads in the case.
Wheeler's body was found in Wilmington on Friday. According to police, somebody initially reported that the body was dumped out of a refuse truck, which would have been coming from Newark, onto the landfill. Newark Police spokesman Lt. Mark Farrall told Fox News that nobody had reported Wheeler missing before he was found.
The Wilmington News Journal reported that Wheeler was last seen riding an Amtrak train from Washington to Wilmington, Del., last Tuesday.
The death has shocked those who knew him. Former Air Force Secretary Michael Wynne, for whom Wheeler worked as a special assistant during the last four years of the George W. Bush administration, told Fox News he was "stunned" to learn of Wheeler's death. He called Wheeler a "patriot to the first order," saying, "he's the most unlikely candidate for someone to do this to."
"This is just not the kind of guy who gets murdered," an attorney who used to represent Wheeler told the News Journal.
Wheeler, a Vietnam veteran who lived in New Castle and worked as a defense consultant, had a long and decorated military career and served in the Reagan administration and both Bush administrations.
During the Reagan administration, Wheeler served as chairman of the Vietnam Veterans Memorial Fund, helping lead fundraising efforts for the memorial on the National Mall. Wheeler went on to found the Vietnam Veterans Leadership Program, to help find veterans employment opportunities. Then he helped create the Earth Conservation Corps during the George H.W. Bush administration.
Police believe Wheeler's body had been placed inside one of the bins in Newark before a disposal truck arrived. They are investigating several "locations of interest" in the city. The Newark Police Department is asking anyone with information regarding Wheeler to contact them at 1-800-TIP-3333.
Wheeler graduated from West Point in 1966, and had a law degree from Yale and a business degree from Harvard.
Wheeler and his wife, Katherine Klyce, filed a lawsuit in 2009 to prevent their neighbors from constructing a home that would have blocked their view, the News Journal reported.