'Cop's cop,' 22-year-old among victims of California rampage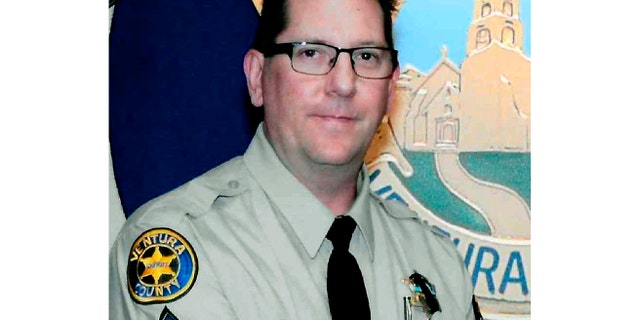 THOUSAND OAKS, Calif. – One was a veteran police officer who didn't hesitate to run toward danger. Another was a young man who eagerly awaited the birth of his first sister.
They were among a dozen people killed in a shooting at a country music bar in Southern California. Authorities believe the gunman, Ian David Long, ultimately killed himself.
The victims' stories began to emerge Thursday as officials were still reaching out to their families. It was going to be a "very difficult day for many people," said Andrew Fox, mayor of Thousand Oaks, California, where the attack happened Wednesday night.
___
RON HELUS: "I GOT TO GO HANDLE A CALL. I LOVE YOU."
Ventura County sheriff's Sgt. Ron Helus was talking to his wife when calls started coming in about a shooting at the Borderline Bar & Grill.
"Hey, I got to go handle a call. I love you. I'll talk to you later," he told her, according to Sheriff Geoff Dean.
It was the last time she would talk to her husband.
Helus rushed toward the shooting and immediately exchanged fire with the shooter inside the bar, Dean said. Helus was hit multiple times and died at a hospital.
Sgt. Eric Buschow, who said Helus was a friend, described him as a "cop's cop."
"The fact that he was the first in the door doesn't surprise me at all," he said. "He's just one of those guys that wouldn't hesitate in a situation."
Helus took up fly fishing a few years ago and loved pursuing the hobby in the Sierra Nevada mountains with his grown son, Buschow said.
"He was just a great guy, a gentle soul," Buschow said. "Patient. Calm no matter what. When you call 911, he's one of the guys you want showing up."
Helus was on the SWAT team for much of his career and worked in narcotics and investigations, he said.
"If you were a victim of a crime, you want him investigating the case," Buschow said. "He would go to the ends of the Earth to find a suspect."
Thousands of people lined streets and many others pulled over to honor the fallen officer during a somber 25-mile (40-kilometer) procession that took Helus' body from a hospital to a coroner's office.
Dean choked back tears talking about Helus and called him a hero.
"He went in there to save people and paid the ultimate price," he said.
___
CODY COFFMAN: 'THE BIG BROTHER THAT MY KIDS NEED'
Cody Coffman had just turned 22 and was about to fulfill his dream of serving his country by joining the Army, said his father, Jason Coffman, who wept as he told a group of reporters that his first-born son was among the victims.
Cody adored his siblings — three brothers between ages 6 and 9 — and he couldn't wait for the birth of a sister, due on Nov. 29, said Jason Coffman of Camarillo.
"Cody was the big brother that my kids need," he said. "He was so excited to have his first sister and now she'll never know ..."
He trailed off, sobbing, then said, "Oh, Cody, I love you, son."
Jason Coffman said his son was passionate about baseball, serving as an umpire for a little league, and they went fishing together.
"That poor boy would come with me whether he liked it or not," he said. "That's the kind of stuff I am truly going to miss."
Jason Coffman said he last spoke to his son Wednesday night before Cody headed to the bar where the gunman opened fire.
"The first thing I said was, 'Please don't drink and drive,'" he said. "The last thing I said was, 'Son, I love you.'"