Conservative Group Calls for Boycott of Ben & Jerry's 'Schweddy Balls' Flavor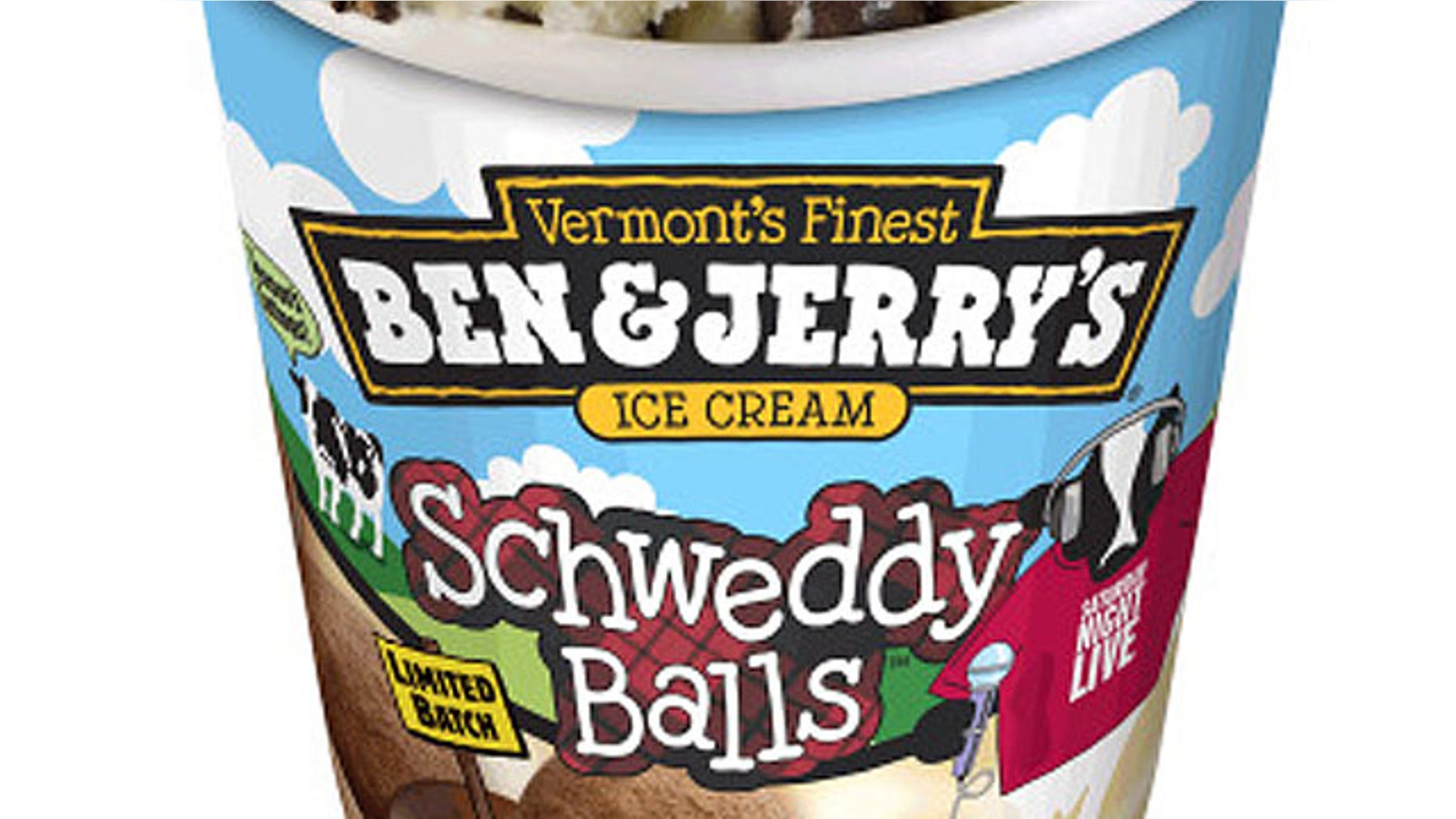 Ben & Jerry's latest ice cream creation -- "Schweddy Balls" -- doesn't agree with the tastes of at least one national conservative group.
"The vulgar new flavor has turned something as innocent as ice cream into something repulsive," read a statement released by One Million Moms, a division of the Mississippi-based American Family Association. "Not exactly what you want a child asking for at the supermarket."
The limited-batch ice cream -- inspired by a "Saturday Night Live" skit featuring Alec Baldwin as Pete Schweddy, owner of a holiday bakery -- features vanilla ice cream with a hint of rum and fudge-covered rum and milk chocolate malt balls. The skit, which also included actresses Ana Gasteyer and Molly Shannon, concluded with Baldwin deadpanning: "No one can resist my Schweddy Balls."
The flavor has been available since earlier this month at Ben & Jerry's locations nationwide.
"For a long time, I thought that 'Here Lies Pete Schweddy' would end up on my tombstone," Baldwin said in a statement on Sept. 7 announcing the release of the ice cream. "Now, thanks to Ben & Jerry's, the goodness of the Schweddy family recipe won't go with me to the great beyond."
Not everyone's laughing, however.
Officials at One Million Moms are asking the public to send correspondence to Ben & Jerry's public relations manager to request that no additional batches of the ice cream be distributed.
"Also, highly recommend they refrain from producing another batch with this name or any other offensive names or you will no longer be able to purchase their products," a statement read.
Sean Greenwood, a spokesman for Ben & Jerry's, said the Vermont-based company has received "tremendous outpouring of support" since the launch of "Schweddy Balls," which will be available through the end of December.
"It's a great flavor and our fans know it," Greenwood told FoxNews.com. "They get it ... It's flying off the shelves in a lot of places."
Greenwood said the company has received roughly 500 emails in support of the flavor and roughly the same amount criticizing the concoction.
"We have not changed our plan in any way," Greenwood said. "What we're hearing from our fans is, 'We like it, keep it out.' We'll get through this year and see what our fans want next year."
Meanwhile, officials at One Million Moms also objected to a special edition of "Chubby Hubby" released last year by the ice cream maker called "Hubby Hubby" to celebrate gay marriage.
"It seems that offending customers has become an annual tradition for Ben & Jerry's," the group's statement read.