Connecticut father, children busted after teen becomes 'highly intoxicated' at boozy graduation party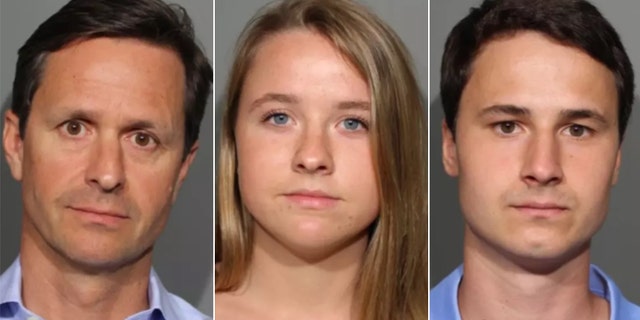 A Connecticut father and his two adult children are facing misdemeanor charges stemming from a boozy graduation party in which doctors admitted to a hospital a "highly intoxicated" underage teen who suffered a minor head injury, reports said.
Medical staff at Norwalk Hospital told police on May 30 that the 17-year-old girl had fallen down while dancing during the party at the New Canaan home of Jim Vos, 54, the New Canaan Daily Voice reported. Doctors said the girl was "highly intoxicated."
Friends of the girl transported her to the hospital and told police that they were drinking alcohol at the party, which was attended by around 20 other students.
When cops arrived at the home, they discovered vomit on the patio and lawn, clear garbage bags filled with empty cans of Budweiser and bottles of Mike's Hard Lemonade, and the strong odor of alcohol in the backyard, the New Canaan Daily Voice reported.
Vos, 54, his daughter Sophie Vos, 18, and his son, Hayden Vos, 22, turned themselves into police after arrest warrants were issued. The senior Vos and Hayden were charged with failure to halt possession of alcohol by a minor, while Sophie, whose graduation was being celebrated with the boozy party, was charged with permitting a minor to possess alcohol.
Police said in the warrants that Jim Vos was uncooperative with officers when they arrived at the home to investigate, at one point telling them "I am not going to answer any questions period."
All three were freed on $2,500 bond and are scheduled to appear in court again in late July and early August.