Colorado woman shares graphic photos after horrifying daytime sex assault in public park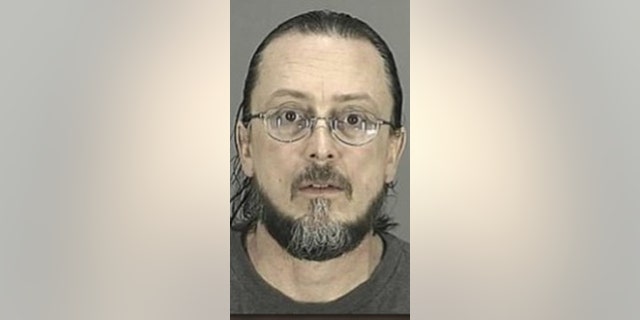 A Colorado woman said she's lucky to be alive after being choked from behind, dragged by a rope into the woods and sexually assaulted in a public park Wednesday in a shocking daytime attack.
Vanessa Ursini, 29, said she was walking her dog along the Platte River Trail in Littleton, Colorado, when a man -- whom she now believes was stalking her -- came up behind her with a rope and began choking her, dragging her into the nearby woods.
Ursini said the man bound her ankles and wrists and took off most of her clothes.
"I fought like hell and screamed my brains out," Ursini said, adding her dog tried to fight off her attacker, too. But eventually, she said he threatened to kill her if she didn't stop screaming – so she did.
During the scuffle, Ursini had knocked the man's glasses off, and as he looked for them, she managed to untie the restraint around her ankles without him noticing. She took off running until she reached a nearby bike path where people came to her aid, KUSA-TV reported.
Littleton Police arrested a 48-year-old man after a group of cyclists believed they spotted the suspect, and chased and cornered him until officers arrived. Johnny Dewayne Harris, who is believed to be homeless, was being held Friday at the Arapahoe County Detention Center.
EX-STANFORD SWIMMER PERFORMED 'SEXUAL OUTERCOURSE,' NOT RAPE, LAWYER ARGUES IN APPEAL
Harris has been charged with sexual assault and kidnapping, Littleton police said. At the time of the woman's assault, Harris already had warrants out for his arrest, including two for sex-related crimes in Denver, Cmdr. Trent Cooper said during a news conference.
Harris, who is on the sex offender registry in Texas, was sentenced to 15 years in prison in 1999 for sexually assaulting a teenage girl, according to KUSA.
Though sexual assault victims are not typically identified in the press, Ursini came forward with her story, and also shared graphic photos of her injuries on Facebook. The chilling images showed marks along her neck, chest and eyes. The post had been shared more than 40,000 times as of Friday morning.
"I'm not a victim. I survived. I won't let him win."
"This was the worst day of my life but I knew I had to fight, it simply wasn't my time to die," Ursini said.
In telling her story, Ursini said she wants to remind people to be aware of their surroundings. She said she had seen the man along the trail the day before and earlier on the day of the assault.
"Even if you have been on your local path, your grocery store parking lot, or anywhere 100 times, danger can exist anywhere," she said. "I am lucky to be alive, so please have a plan in place to protect yourself from whatever may be out there."
MISSOURI MEN BOUND, SET WOMAN ON FIRE WHEN SHE REFUSED TO GIVE THEM SAFE COMBINATION, POLICE SAY
Ursini is a Pilates instructor, works in the restaurant industry and is not set to receive health insurance until next month, according to a GoFundMe page set up in her name. As of Friday morning, nearly $13,000 had been donated to help with medical bills and other expenses.
Ursini told KCNC-TV: "I'm not a victim. I survived. I won't let him win."