Colorado teen pleads not guilty in murder of 10-year-old girl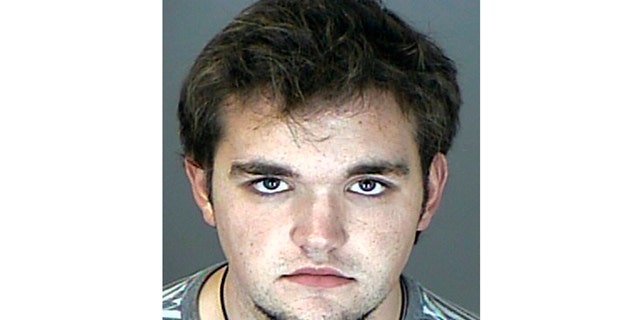 GOLDEN, Colo. – A Colorado teen pleaded not guilty Friday to murder and kidnapping in the kidnap-slaying and dismemberment of a 10-year-old girl that panicked Denver-area residents last fall -- despite police testimony that the youth had confessed to the crime.
Austin Sigg, 18, stunned a courtroom by entering the not guilty pleas in the death of Jessica Ridgeway in the Denver suburb of Westminster. Sigg also pleaded not guilty to a May attack on a 22-year-old jogger at a lake in Jessica's neighborhood.
Sigg's not guilty pleas came despite his alleged confession and the discovery of some of the girl's remains at his home. He also confessed to the jogger attack, police say.
Trial was set for Sept. 23.
One legal analyst noted Sigg can still change his plea and that a plea bargain is possible.
"It's not uncommon for there to be a plea of not guilty to get things started, with the idea that the parties could continue to talk," said Karen Steinhauser, a former prosecutor who is now an adjunct professor at the University of Denver law school.
Sixteen family and friends of Jessica's, all wearing her favorite color, purple, were in the court, and Sigg smiled awkwardly at them as deputies led him in. As he left the hearing, he was turned around to face Jessica's supporters as deputies handcuffed him, and he again smiled awkwardly at them.
Family and friends were whisked away after the hearing ended, without comment.
Wearing an orange jump suit, Sigg appeared interested in the proceedings as his attorneys entered the pleas on his behalf.
Sigg is charged with murder, kidnapping, sexual assault and robbery. Prosecutors added three counts of sexual exploitation of a child because child pornography was allegedly found during the investigation. Sigg denied to investigators that he sexually assaulted Jessica.
If convicted, Sigg would face life in prison with the possibility of parole after 40 years. He cannot face the death penalty because he was 17 at the time of the slaying.
Jessica, a fifth-grader, disappeared while walking to school on Oct. 5. Hundreds of police and residents searched for her, and parents escorted their children to and from school. The FBI asked residents to report suspicious behavior by friends, neighbors and even family members. Her torso was found in a secluded park Oct. 10.
A resident contacted authorities Oct. 19 to report Sigg because he reportedly had a fascination with death, Westminster police Detective Luis Lopez testified at a preliminary hearing.
Two FBI agents took a DNA sample from Sigg. His mother called 911 on Oct. 23, saying he wanted to confess. Lopez said Sigg's DNA was found on Jessica's clothing.
Investigators said Sigg told them that some of Jessica's remains were hidden in a crawl space in his mother's home, where he lived.
Detectives said he described how he abducted Jessica as she walked past his car, bound her arms and her legs, drove around for a little bit then took her to his house.
There, he told investigators, he tried to strangle her and then used his hands to kill her. He also allegedly told investigators that he dismembered Jessica in a bathtub.
Jessica's father lives in the Kansas City, Mo., area.
In the attack on the jogger, investigator Michael Lynch has testified that Sigg used homemade chloroform concocted with a recipe found on the Internet to attempt to subdue a woman.
When asked about his criminal record on the 911 call, Sigg told the dispatcher: "The only other thing that I have done was the Ketner Lake incident where the woman got attacked. That was me."
Had Sigg pleaded not guilty by reason of insanity, he would have been sent for mental evaluations. If found insane, he would be confined indefinitely to a mental hospital.
Sigg's attorneys told the judge at a March hearing that they were studying Sigg's mental state at the time of the crime.